Welcome to issue #133 of Tape Op.
Is there a simple answer to this? Does a quick proclamation that explains everything one needs to know about music recording in a nutshell exist?
I keep deluding myself, thinking that I can somehow clearly sum up everything about the art of capturing music as sound recordings. Maybe it could be a philosophy; a simple mantra to accept what is and change what one can. Or maybe it's a way to reset one's mind and expectations; to be open to beautiful accidents. Or maybe it could be a way to lightly hold onto the rudder with an eye on the course ahead.
I wake up in the middle of the night, with fleeting thoughts that seem to lead to the summation of this absolute truth of recording – "Now I can pass on this knowledge!" But, as I gain consciousness, it all slips away – a fantasy that is unattainable. My own personal, unreachable enlightenment.
Maybe there is no golden truth. Maybe there's no way to encapsulate so much knowledge that would have to take far too many variables into account. We have to work hard, adapt, listen, suggest, learn, be hyper-aware of everything, change our methodologies, and strive for the best work we can do in every moment – and accept every situation for what it is.
But tomorrow I will work harder and become stronger at my craft. It always gets better.
— Larry Crane, editor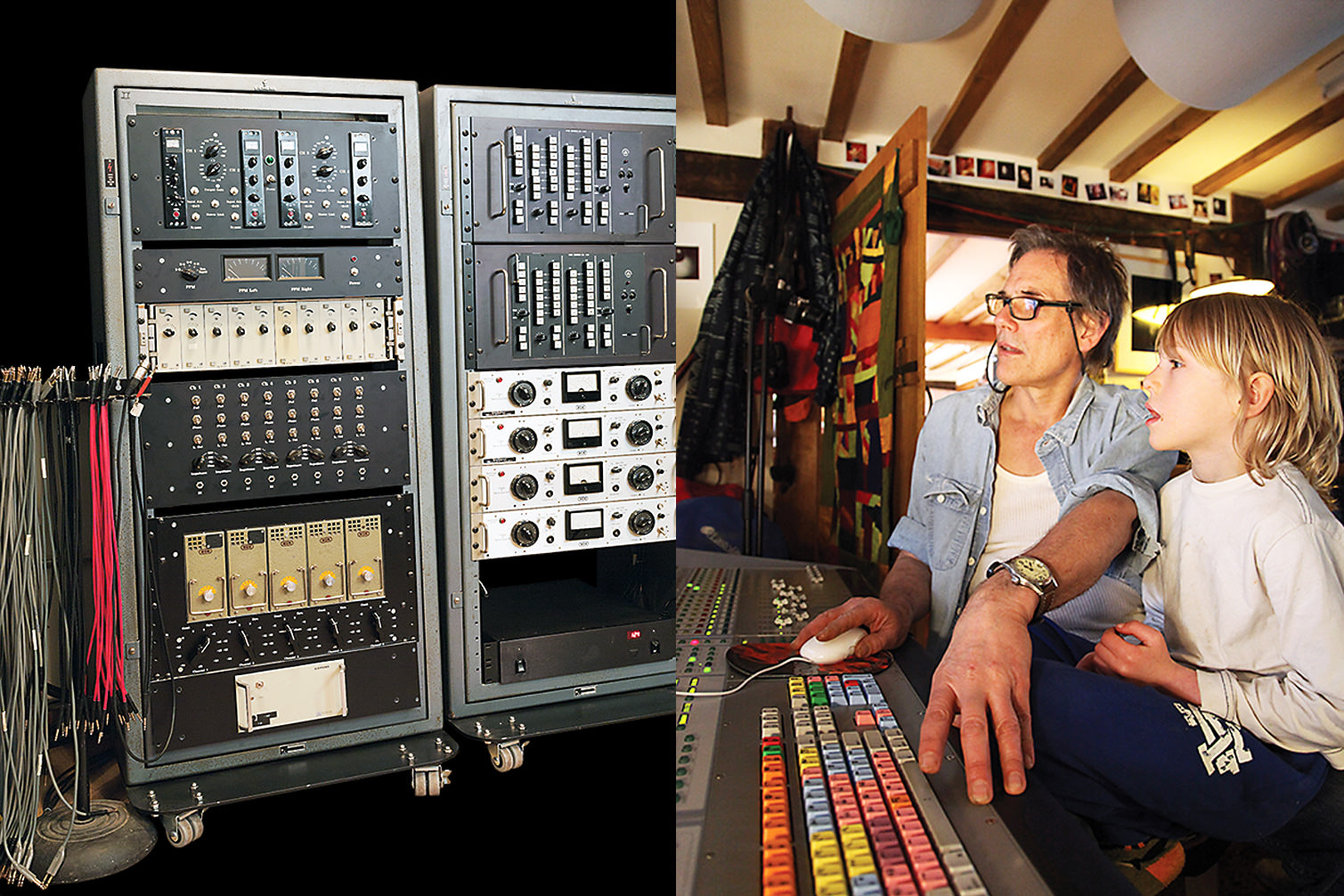 When laying out
Tape Op
we often never seem to have enough photos, but in issues like this one we had too many to choose from.
Here are two outtakes from this issue:
At left is a photo, by Brian Silak, with a full view of Arun Pandian's Siemens/WSW rack that includes a pair of ELA 75-15 Siemens Universal Equalizers as pictured on this issue's cover
(story on page 44)
.
At right is Tchad Blake in his home studio with his son Stan from a 2012 photo by Victor Levy-Lasne of [
mixwiththemasters.com
].
More photos from much of this issues' content are at [
tapeop.com
] and in our digital PDF edition.
-JB