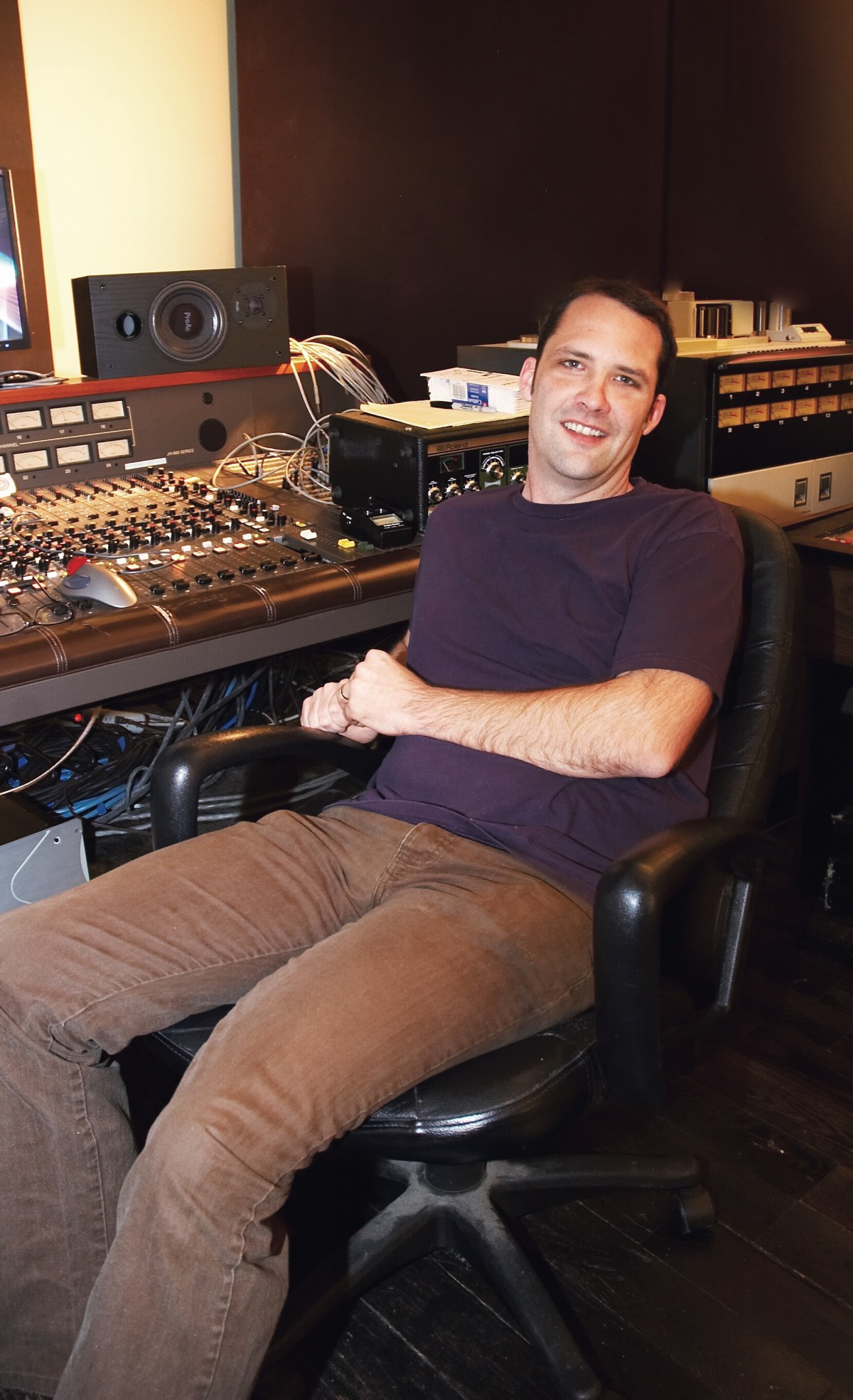 Oak Cliff is mostly a working class section of Dallas, Texas. Many know it as the home of T-Bone Walker and the Vaughan brothers — Jimmie and Stevie Ray. In 1963, Lee Harvey Oswald lived and was subsequently captured there. Errol Morris' documentary, The Thin Blue Line, partially takes place on Ft. Worth Avenue, down the street from Clyde Barrow's grave. A streetcar line ran in Dallas until the 1950s and today sections of track are visible in Oak Cliff through worn asphalt. Large parts of the area remain frozen in time. Some of the old buildings have survived through preservation efforts, but whole blocks of them remain because it doesn't make economic sense to demolish them. Clusters of one-story retail spaces, which built up around the transit stops, endure decades of indifference. Begun in 1924, Elmwood is a residential area within Oak Cliff. Development here continued until the 1960s so it includes everything from Craftsman bungalows to ranch-style homes. There's a small business section within Elmwood, which dates to the 1940s and runs along Edgefield Avenue. In 1988 Oliver Stone used several blocks there to recreate Ron Kovic's 1969 "Welcome Home" parade in Born on the Fourth of July. With only superficial changes the neighborhood played its role perfectly. In recent years Latino immigrants have moved into Elmwood. Taquerías now occupy some of the decades-old buildings. Stuart Sikes is standing in the doorway of his new recording studio in Elmwood. He likes to have a smoke and take in the neighborhood. He sometimes has lunch at nearby La Competidora. He says he settled in Oak Cliff because he lived in Memphis for a long time. The areas, he feels, have a lot in common. He has a friend who likes to say that, "Memphis doesn't give a shit what's going on with the rest of the country, and the rest of the country doesn't give a shit what's going on in Memphis."
Sikes grew up in Plano, a suburb of Dallas thirty miles to the north of his new studio. The two are in the same metropolitan area but don't share much else. Sikes says he learned to enjoy music back in Plano through an older sister and her friends. An uncle, whom he describes as "pretty good with electronics and a huge audiophile", helped get him started with critical listening. In high school his friends started learning to play music. Sikes himself took up drumming but didn't feel his skills were good enough. While his friends formed bands he discovered the 4-track cassette recorder. He found that he liked recording and did it well. He graduated from Plano East High School in 1991.
At that point he took one semester of a recording class at a local community college. Short of inspired, he fled to Austin for a year. It's a period that remains hazy. So, tapped out, he returned to Dallas. He found work at a copier repair company, in a warehouse as well as cleaning typewriters in area schools. There are a couple of versions of what happened next. Sikes' father was on a plane. Or was it his stepmother? He says both claim credit for what happened. One of them had a seatmate who related that his son had just started going to a recording school in Florida. It sounded like it was worth a look so Sikes and his father soon went to Winter Park and visited Full Sail. It felt right to him. Sikes enrolled in school, relocated to the Orlando area and moved in with two other students. He describes living with housemates who were very different as well as surviving without a car in a car-oriented city. Eventually he met people he felt connected to, but it was a struggle. Reflecting now he insists that kind of training gives back "whatever you put into it. They give you the basic tools to [avoid looking] like an idiot in a studio. Whether you can take that and do anything with it is another thing."
As graduation from Full Sail approached Sikes' sister again influenced him. She was in Memphis, attending graduate school. She knew that Sonic Youth had just recorded at Easley-McCain...
The rest of this article is only available with a Basic or Premium subscription, or by purchasing back issue #65. For an upcoming year's free subscription, and our current issue on PDF...