Here at Tape Op, we frequently hear the question, especially from musicians starting to record themselves, "What gear should I buy?" I have a small set up in my home office that I use for editing and working on arrangements but it's equally adept at recording overdubs or a basic guitar and vocal performance. -JB
UA Apollo Twin Duo
Regardless of what DAW or computer you're using, the heart of any home studio is your audio interface. I'm a big fan of the UA Apollo Twin Duo series because these units have everything I need in a small studio setup: monitoring control, headphones, gtr/hi-z input, mic inputs, line inputs and line outputs.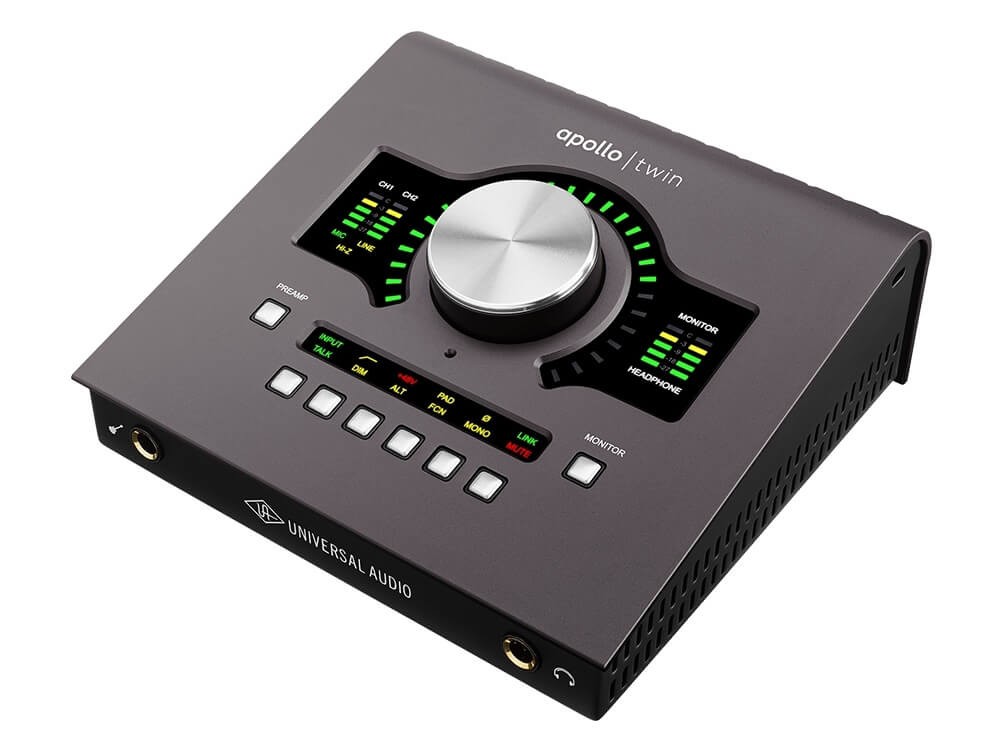 The key thing for me about the Apollo is that is has four outputs. This allows me to use the extra two outputs to process tracks through external analog gear like effects and my Eurorack rig. I also appreciate the hi-z guitar input on the front of the unit, so if I need to do a quick guitar overdub, I can track through one of the UA amp simulators into my DAW. And, I love the UAD plug-in platform and I use a lot of their plug-ins on a regular basis, but the Lexicon 224 reverb is worth buying into the platform alone. It stands next to my real
EMT140
plate and
AKG BX10
spring reverbs as one of my three main reverbs.
Buy from Sweetwater
Buy from Vintage King
Buy from Reverb


Monitors
I have a very small pair of
Tascam VL M3
monitors that I use on my desk, but also recently picked up a pair of
ADAM T8V
monitors for my home set up. I love the ADAM monitors and their folded ribbon tweeters. I've been using their P22As at Panoramic House as our main monitors for over a decade now.
Buy Adam T8V's from Sweetwater
Buy Adam T8V's from Vintage King
Buy Adam T8V's from Reverb
Headphones
I love my
Audio-Technica ATH M-50's
. They're comfortable, I can wear them for extended periods of time and can hear a lot of detail on them. Sure, you can spend a small fortune on headphones these days but you don't have to.
Buy ATH-M50 from Sweetwater
Buy ATH-M50 from Vintage King
Buy ATH-M50 from Reverb
Microphones
It's hard to go wrong with a Shure SM-58 right? You probably already have one and if you don't go out and get one now, they're only $99 and you can use them on everything and anything. Supposedly all of Bono's vocals on the U2 records were tracked with an SM-58. But if you want to step it up a bit, then buy the best Audio-Technica mic you can afford. Every mic they make sounds great and I'm not just saying that. I own half a dozen of their mics and they all get used all the time. For lead vocals you just can't beat their 4050.
I once tracked a female vocalist for an album at three different high end studios and used various tube vocal mics each costing at least $5000 each on the vocals. Then we had to re-track one song at my little home studio and we used the 4050 and we both thought it actually sounded a little better on her voice than the various $5000+ mics. Their
ATM230PK
drum mics sound amazing. Every engineer I've turned on to them agrees that they sound better than that industry standard mic that looks like a sci-fi movie ray gun prop. And their
Pro 37-R
is one of the best small diaphragm condenser mics made for under $1000 and they're only $300 for a pair. They sound great on acoustic guitars and drum overheads. Finally if you really want to round out your mic locker a little bit and step it up even further, get a
Royer R121
ribbon mic. It's one of the few newer mic designs that has become a classic. Their more affordable
R10
also sounds great.
Buy From Sweetwater (Audio-Technica, Royer R121)
Buy from Vintage King (Audio-Technica, Royer R121)
Buy from Reverb (Audio-Technica, Royer R121)
Keyboard
I've tried a lot of different keyboard controllers but I keep coming back to my CME XKey controller for most uses. I also have several Arturia controllers that I like the pitch bend and mod wheels better on, but for most keyboard parts I love the feel and compact footprint of the CME.
Buy CME XKey from Sweetwater

Buy CME XKey from Reverb
Plug-Ins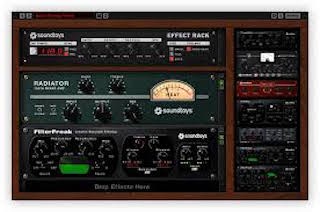 As I mentioned I love the UA plugs, but I also use the Eventide, SoundToys and FabFilter stuff a lot. Crystalizer from SoundToys is great and their
EchoBoy Jr.
is my go-to delay plug in. I love all the time based Eventide effects in
Anthology
both the classic emulations and the newer ones ported from the H9 algorithms, and the
FabFilter Pro Q3 EQ
has become my go-to EQ.
Buy from Sweetwater (Soundtoys, FabFilter, Eventide)
Buy from Vintage King (Soundtoys, FabFilter, Eventide)
Buy from Reverb (Soundtoys, FabFilter, Eventide)
Arturia V Series
For virtual instruments, there's no better bang for your buck than the Arturia V Collection. They have all the standard keyboard instruments like organs, and electric pianos and their synth VIs are vast and amazing sounding. I wrote about their
Piano V
in Tape Op #127 and it's my go to for realistic piano sounds when I can't get to a real piano.
Buy from Sweetwater
Buy From Vintage King
Buy From Reverb
ART PRO VLA


This is the best $300 compressor ever made and it's stereo so you can use it on your buss or as two individual channels. It's an optical compressor with a tube output stage and we've reviewed both versions of it here and here. And if you do the Revive Audio Mod, I'd go as far as saying this is the best tube stereo optical compressor under $2000.
Buy From Sweetwater
Buy From Reverb
Retro PowerStrip

And finally if you really want to step things up a bit, the Retro PowerStrip is not cheap, but it's a bargain for what you get in it: A tube mic pre, an EMI RS-124 type compressor and a Pultec style EQ. This is the ultimate lead vocal channel in my opinion. I have a real Pultec EQ and a Fairchild 660 compressor but I've had to redo mixes that I used that gear on using the PowerStrip and the PowerStrip sounds just as good and maybe even a bit better depending on the vocalist on the track.
Buy From Sweetwater
Buy From Vintage King
Buy From Reverb
Tape Op is a bi-monthly magazine devoted to the art of record making.