Welcome to issue #146 of Tape Op.
From a recent letter to Tape Op: "Would it be possible to do some interviews where the subject matter deals more with the technical side of equipment usage? I'm sure the experience and technical knowhow from the pros that you are able to interview would be invaluable."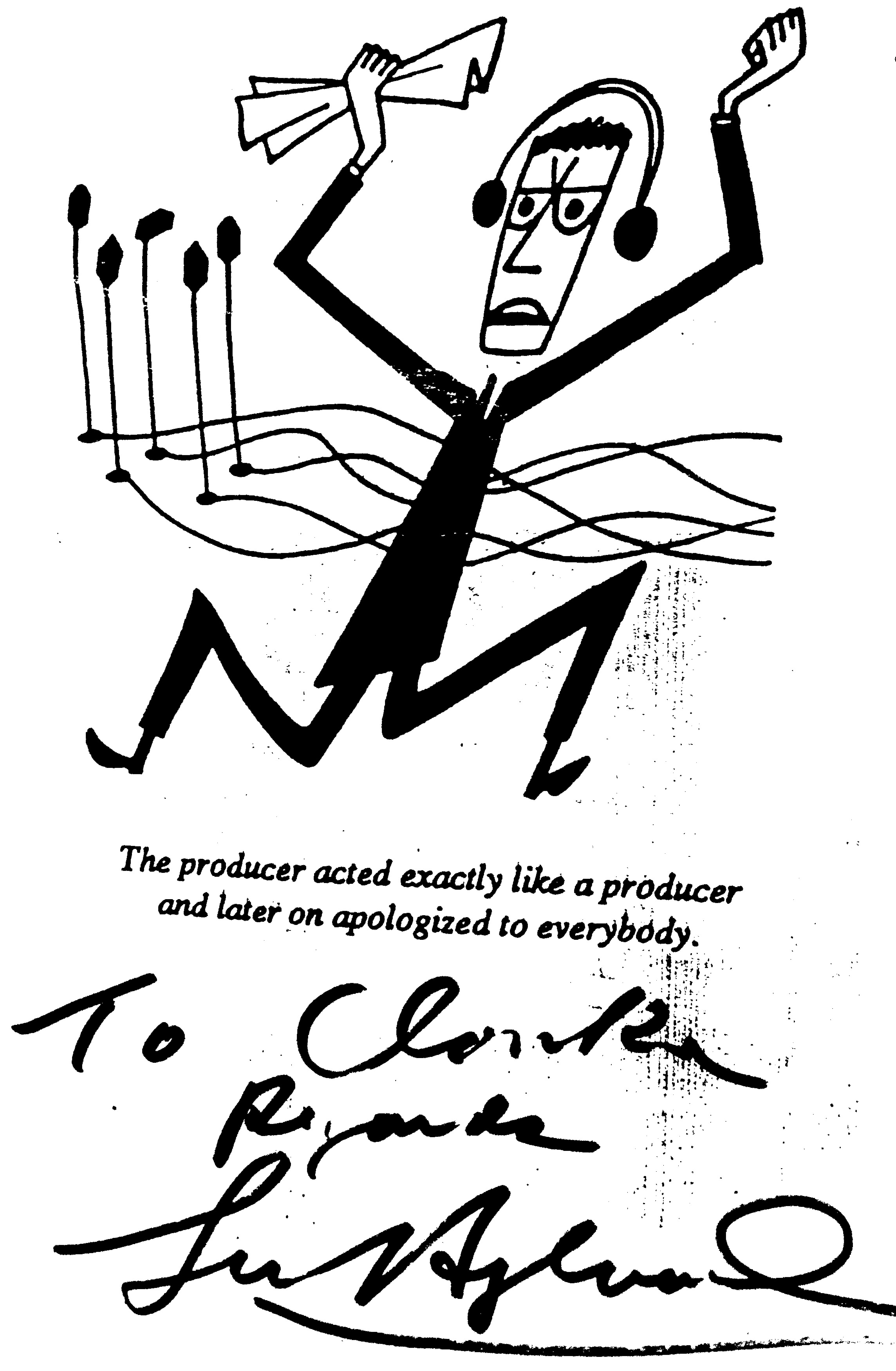 See Clarke Rigsby's letter this issue for the story about this cartoon!
1. With minimal instruction, it's not hard to learn how to set a basic mic preamp level, find usable compression settings, or even bias and calibrate a tape deck.
2. It's incredibly hard to teach or describe when to pick one mic preamp over another, to be correct on mic placement on the first try, or to know when a mix is done.
I've rarely seen any books that have done a perfect job of instructing even the most basic skills of recording, let alone what an experienced engineer knows in their bones. I've sat with people like Michael Brauer [Tape Op #131], Sally Browder [#57], and Tchad Blake [#133], picking their brains on mixing techniques but never getting any simple, easy-to-apply answers. Instead, I've walked away with philosophies, concepts, goals, and ways to behave with others; thoughts that I have spent days, months, and years applying while finding what works for me, and making them my own. There's never a magic "recipe" for any of this recording craft. However, through patience and consideration I find the answers via others' stories, attitudes, and the exciting music that they help create. It's really all in there; you just have to keep reading, thinking, and doing.
— Larry Crane, editor & Founder
PS: Check out my End Rant this issue for more thoughts. Thanks to Freddy K for the letter and instigating this.