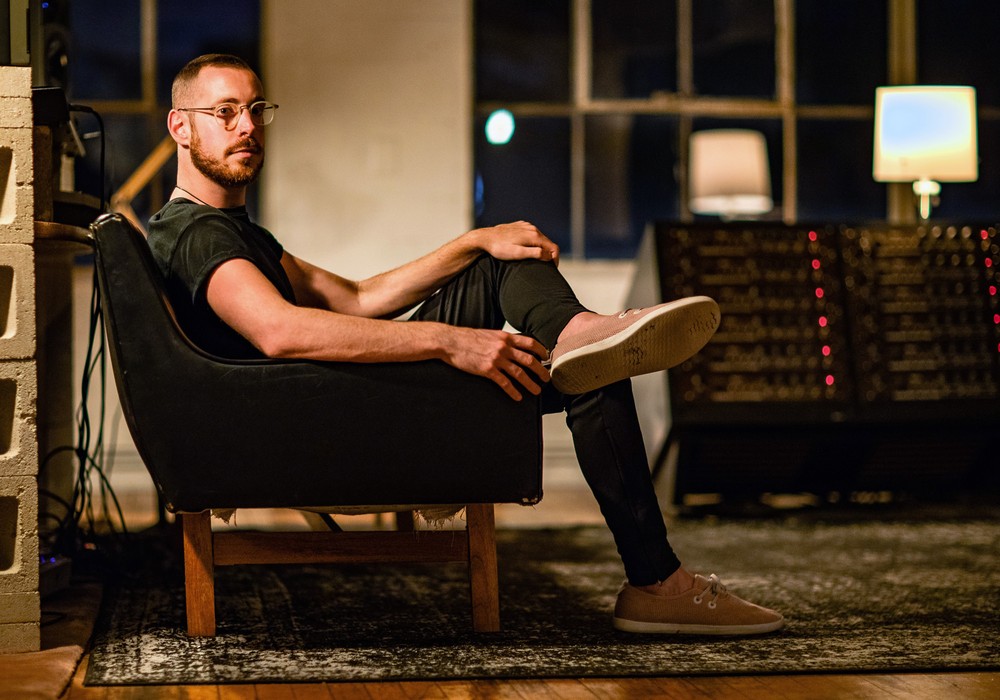 Jon Castelli is a mix engineer and producer working out of his studio, The Gift Shop, in the Arts District of downtown Los Angeles. Jon studied with Tony Maserati for five years and has since constructed a dense body of work on his own with artists such as Khalid, 6LACK, Macklemore & Ryan Lewis, Ke$ha, and Ariana Grande. I met Jon Castelli a few years ago and I was impressed with his skills, not only as a talented engineer and producer, but also because he has that special quality that pushes him to excel at his craft. I learned a lot about contemporary mixing techniques from talking with him, and I think his story will interest others.
Were you from a musical family?
I'm from a musical family in the sense that they're gigantic fans of music. My mother played violin since she was a kid and my dad played the accordion when he was a kid, but neither one of them went on to pursue it. My brothers also both played instruments when they were younger, but they didn't pursue music either. I guess my brother still plays drums as a hobbyist. I wish that I was told to play the piano as a kid though, versus picking a horn or a wind instrument. The piano would be a little bit more important to my career trajectory at the moment. I wound up picking up saxophone early on and finding a pretty deep love and connection to Charlie Parker and John Coltrane, the jazz greats of the '60s. That's my favorite decade of music.
What was your first experience with recording?
When it was time to decide what direction in music I would go, I was auditioning for the bigger conservatories of their time. I had to record audition tapes. My family didn't necessarily have the budget to put me in a studio to record them, so my dad thought it would be interesting if he purchased me an affordable Korg digital 16-track recorder. It sounded terrible, but it got my head around the idea of multitracking. I would find instrumental chord changes that were already royalty-free recorded, and then I'd find progressions that I was down with and I'd solo saxophone over it. Then I stumbled upon the effects section. I started putting random delays, reverbs, and choruses on my saxophone. I thought it was cool, but I never thought too much of it; that I wanted it to be a career at all. I wound up at The Hartt School of Music in Connecticut, studying classical saxophone and music education. I thought I would be a conductor or educator of some sort. In order to survive at school, I got a work-study job that wound up being in the recording studio of the school. They would record all of the classical and jazz performances and we would edit them together to release on CD and via their website, which was fascinating to me. The first time I saw Pro Tools I started cutting tracks up and manipulating audio in seemingly unique ways (to me) at the time. I thought, "Wow, I should do this for a living." I called my parents and brought it up to them. They were not big fans of me dropping out of school. After a long conversation, they allowed me to do that.
There's a lot more opportunity these days for people to get their foot in the door at a minimal cost.
Yeah! I remember that recorder probably cost only $500. The first time I recorded, it wasn't, "Make this sound as good as possible." It was like, "I know this can't sound that good, so let's get the job done and make it sound the best I can possibly get it."
I think that answers how you got into recording!
I did wind up getting an internship right away at one of the bigger studios on Long Island. My mom had a friend that linked us. I did get into a studio with SSL and Neve consoles very quickly after that. I was able to understand the recording studio atmosphere at a pretty young age. I was taken under the wing of the owner of Cove City Sound Studios, Richie Cannata, who was the saxophone player for Billy Joel at the time. He told me, "You should go in the room and sit behind the engineer. Don't ask too many questions. Keep your mouth shut." He maybe saw something in me, and he always wanted me in the room. Looking back, that was unparalleled luck to have the ability to watch people mix and record every day.
Doug Fearn
There's a whole palette of skills that you need to do this well. The...
The rest of this article is only available with a Basic or Premium subscription, or by purchasing back issue #136. For an upcoming year's free subscription, and our current issue on PDF...