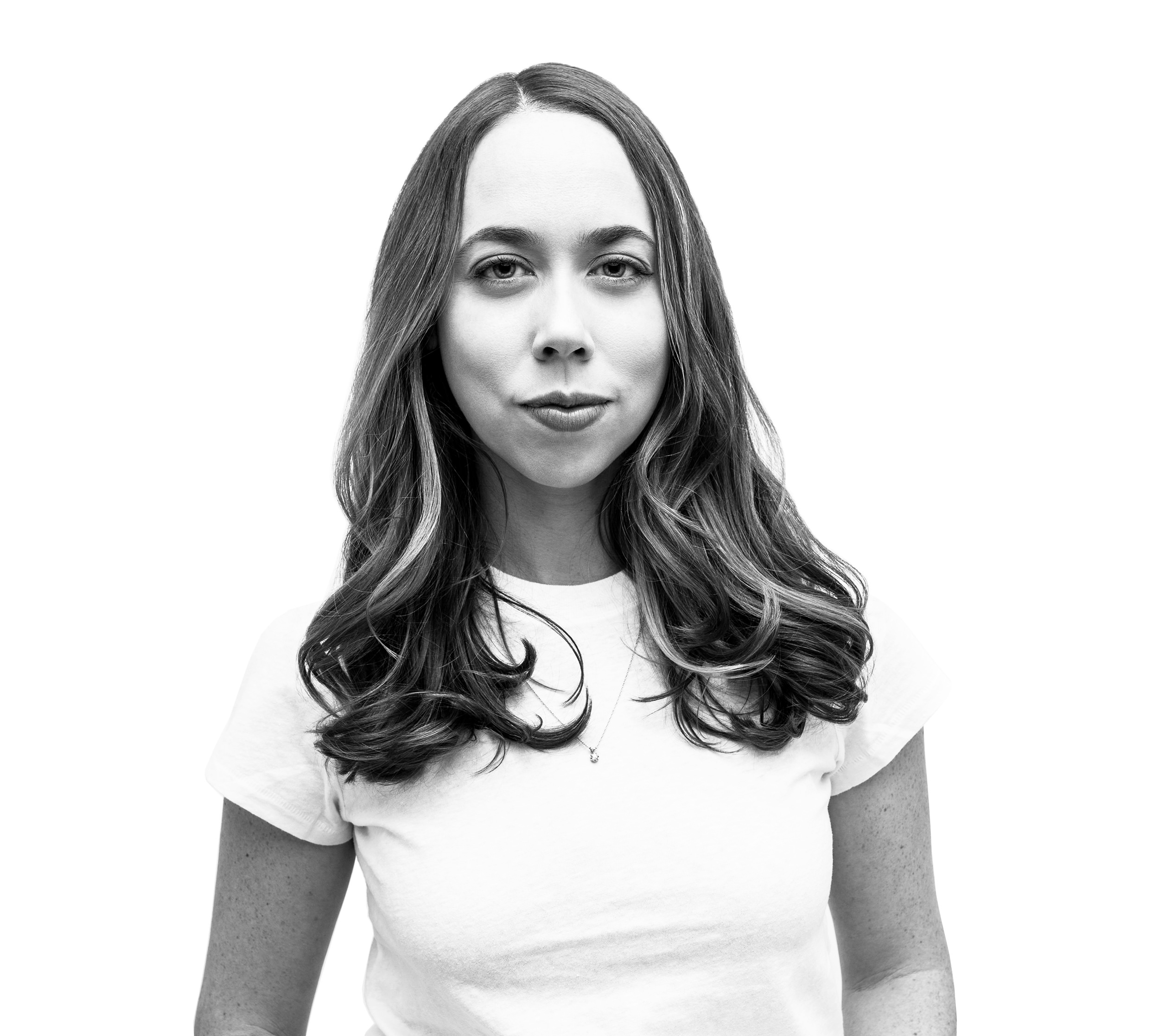 At 29, multi-instrumentalist and songwriter Sarah Jarosz has already had a lifetime's worth of musical accomplishments. Signing her first deal at 16 with Sugar Hill Records, she has since released five albums, and also had a bundle of Grammy and Americana music award nominations and wins. She is a founding member of the folk trio I'm With Her, along with Sara Watkins (Nickel Creek) and Aoife O'Donovan (Crooked Still), toured with Garrison Keillor and Prairie Home Companion,as well as being a regular on the radio show Live from Here with Chris Thile. Her music is rooted in the Americana and bluegrass traditions, but also melded with modern musical influences and beautiful production to create a storytelling experience in each song. Sarah and I chatted from our respective homes in Nashville and Seattle about her already storied career, making records, band camps, and playing music with friends who were once her heroes.
You were signed when you were a senior in high school, but then decided to go on to the New England Conservatory. You already had a music career happening. Why did you think it was important to go to music college?
The biggest reason was that in my teens I had started attending different music camps and festivals around the country in the summers. I was able to meet other kids my age who were into this new acoustic, folk, bluegrass – whatever you want to call it – music. Up until then in Wimberley [Texas], I was largely playing with people who were much, much older than me. It was this fun realization to be, "Oh, there are other people my age who are into this music." When I was turning 17 and deciding what was going to happen next – because I had already signed that contract with Sugar Hill [Records] – it was becoming clear that a lot of those friends I had made were moving to Boston. There was this mass migration of young, new, acoustic folks going to either Berklee [College of Music] or New England Conservatory. It was to follow that scene, which I had become so a part of, and it was the exciting place to be musically at that time. Both of my parents are teachers, and there was always an importance placed on going to college. I realized what a crazy thing it was to have signed a record contract at 16; it seems even crazier now, looking back. I wanted to preserve a little bit of myself by not becoming a road dog at 18! I was touring pretty nonstop, regardless, in college; but it psychologically carved out this four-year space for me.
How did touring work with school? Were teachers aware that this was happening?
Yes, they were definitely aware. I almost don't even know how it all happened at the same time. It was definitely some of the busiest years of my life, because I wound up not missing a whole lot of school for it. NEC was pretty adamant about not letting me be gone all the time. Berklee was a little more lenient, in that regard. The most consecutive time I missed was a week, when I went and did the Transatlantic Sessions, which Jerry Douglas and Aly Bain put together. It's over in Scotland; a television show on the BBC. I made the albums Follow Me Down and Build Me Up from Bones while I was in college. I had to be super strategic. I was gone every weekend playing gigs, and any breaks from school were spent either touring or flying down to Nashville and recording with Gary Paczosa [Tape Op #108].
How much studio experience did you have prior to making your debut, Song Up in Her Head?
Basically, none. Maybe the odd overdub session here or there in Austin [Texas] growing up, but really it was my first experience in the studio. It was so incredible. What a gift to be able to work with Gary right out of the gate, especially on that first record. I signed with Sugar Hill when I was 16, and we didn't start making the record until probably a full year later. I had so many guests; so many heroes came in and played on that record. Being my first time in the studio, it was an incredible gift of a way to do it. To see these people come in, track, observe them, and be like, "Oh, this is how you do it!"
You were in the studio with some of the best musicians, like Bela Fleck and Jerry Douglas.
I didn't know studio technique, or culture even. Largely the way we would do it, especially on those early records, was record my instrument and then I'd overdub my vocal on that. It was almost like Gary would say, "What's your dream list of who you want on these songs?" He'd call them up, and a few hours later they were over there and overdubbing their part. It wasn't everyone in the same room tracking all together. It was piecemeal-ing of tracks together on those early records. It was special to get to have someone like Chris Thile come over; to watch him and how he sits at the mic. Say he had a solo on one of the songs – watching his brain work, and how he would work through building a solo over the course of four or five takes – I had never experienced that before. Also watching Tim O'Brien coming in and singing harmony; watching him sing, and tweaking it take to take was such a gift. I learned so much.
How did you come to meet Gary and work with him?
I met Gary in 2007 at the Telluride Bluegrass Festival. I had been attending the Planet Bluegrass festivals. I started with their RockyGrass festival, outside of Boulder in Lyons, Colorado. I started going to that when I was 11; they have a camp or an academy every year in the week leading up to the weekend festival. A lot of the people playing at the weekend festival would teach during the week. My dad found out about it initially because I was so obsessed with Nickel Creek when I was 10, and he noticed that they had taught at RockyGrass. We drove up from Texas to Colorado, and it became this special thing musically, but also for my family. A couple of years later we started going to Telluride every summer. Craig Ferguson, who runs those festivals, offered me a set at Telluride that summer in 2007; a huge opportunity. I wound up having Mike Marshall and Ben Sollee play with me for that set. It was magical. Gary was there; he told me later that he was leaving the festival grounds but he heard my voice and had to come back. He approached me after the set and invited me to Nashville the next month to see his studio and record some demos. It all started there.
There's something to be said for being prepared!
For sure. It is even easy for me to look back on that memory and feel that that was the beginning, but I had spent the previous five years straight practicing and playing gigs around central Texas non-stop. When that hard work meets an opportunity, that can scare you. The things that scare you a little bit are good. Trying to put yourself in those situations that challenge you and kick you up to that next notch; those are the special moments. That's where transitions and growth happens.
Your songwriting has developed in a way where I hear little bits of pop music or a non-traditional harmony. There's even a tune on the new record that sounds like Alice In Chains!
Amazing. I've gotten some Nirvana comments as well. Maybe the chords on the chorus of "Johnny" have reminded some people of Nirvana. That's the greatest compliment anyone could ever say.
What music are you listening to?
I always check out bluegrass records occasionally, but I would say I mostly listen to non-bluegrass. In high school I was getting into Wilco [Tape Op #132] and The Decemberists, and obviously the heavy-hitters like Joni Mitchell, Paul Simon, and Bob Dylan. But even now I find myself largely listening to Billy Joel and Marc Cohn, and definitely not bluegrass musicians. Maybe my songs have reflected what I'm listening to at the moment. I definitely feel that first record of mine was very rooted in the bluegrass tradition. That is the tradition I grew up in. I was attending a weekly Friday night bluegrass jam in Wimberley, and the festivals I was going to every summer were – I wouldn't say they were traditional bluegrass festivals – but they were bluegrass festivals. That certainly molded me as a musician early-on, and it comes through. It's always going to be a part of me, and it comes through in my voice. Even from the second record [Follow Me Down] on, I haven't felt I've been making bluegrass music, really; but it's funny how the term gets thrown around. What does it actually mean as a word and a tradition? Having studied the tradition, I definitely don't feel I've been making that kind of music for a long time. I feel so thankful that I came up in that world, because it's such a great launching pad. Even the format of a bluegrass song, because there is an improvised element of the tradition that allows so many people to take it to different places. Then that's where the word becomes obscured. Think of Punch Brothers or New Grass Revival or Hot Rize; these bands that are in that world, but outside of it as well.
Your songbook has such a wistfulness and longing to the music and the recordings. The way that the music is captured is perfect.
Well, thank you; first of all. Some of my happiest moments as a musician have been in the studio. That's my happy place, in terms of trying to find that balance of control but also not letting control take over the moment. Finding that balance in the studio is a challenge that I love. It goes back to Gary and feeling so fortunate to work with him. In terms of finding my voice in recorded music, it was important for me to work with Gary for those first four records. Gary is an engineer and a producer. He's not actually a musician. That was the biggest difference with this new record: John Leventhal is one of my favorite musicians on the planet, so it was a much different process in that we're collaborating musically. We're playing together and writing together. Gary was always involved with hearing specific instruments, what textures would be good for a song, and who to pull in for that. It was cool for me to be the musician in the room and for him to be the engineer. It allowed me to sculpt my detailed vision of how I wanted those songs to sound. That was important. Had I worked with a musician right out of the gate, I don't know if my voice would have come through as strong and as clear. It's been a very different process, especially working with John. There was something so cool about being detail-oriented on those first records. It sometimes came too close to "perfecting," especially in terms of my vocal performances. But I was still learning how to sing in the studio. Working with John, the way he has his studio set up, I describe it as his "spaceship" control room. Everything is plugged in and ready to go. He has his bass that he's played on every recording he's ever been a part of plugged into the board. His vocal mic is set up, and his guitars are all scattered around the room. When we first started working together in May of 2019, I was under the impression that we were making demos. It was a blank canvas; we were throwing paint and seeing what stuck. So much of this record is first takes. We'd listen back and feel like, "Damn, that sounds good!" Why would we bother trying to go back and make a "better" version of what's already moving us? It was this fun process. Whereas before with Gary, in terms of setting up and engineering, the process was very, "I'm going into the room now to record my vocal," and having this preconceived idea of exactly how I wanted it to go. Writing down what all the instruments were going to be on each song. It was premeditated. This was the opposite of that with this new record [World on the Ground]. I purposefully wanted to be more open in the moment because I've dreamed of working with John for years; I wanted to be open to his process. It would have been wasted to go in and tell him, "All right, this is what we're doing." A lot of the vocals would be him saying, "Why don't you double that vocal? Go over and do it right now." Almost pressing record before I even had a chance to sit down in the chair; quick ideas and not overthinking. It was really fun.
There are some ideas out there that it's not good unless it's difficult or a laborious process. It takes a lot of maturity to realize, "That was easy and it was good."
You're so right. John has a very strict schedule he kept to when we were working on this record. We'd work from noon until six whenever I was in town, off tour. It kept my ears fresh. In the past, I've been in the studio for days on end, and never giving my ears a break. I'd get into this headspace where I'd start doubting and feel I'd have to make it harder than it is. There were a couple of times with this record where I left the studio so overjoyed. I was like, "Should this be harder?" It was such a fantastic experience, from day one, and I learned so much working with John.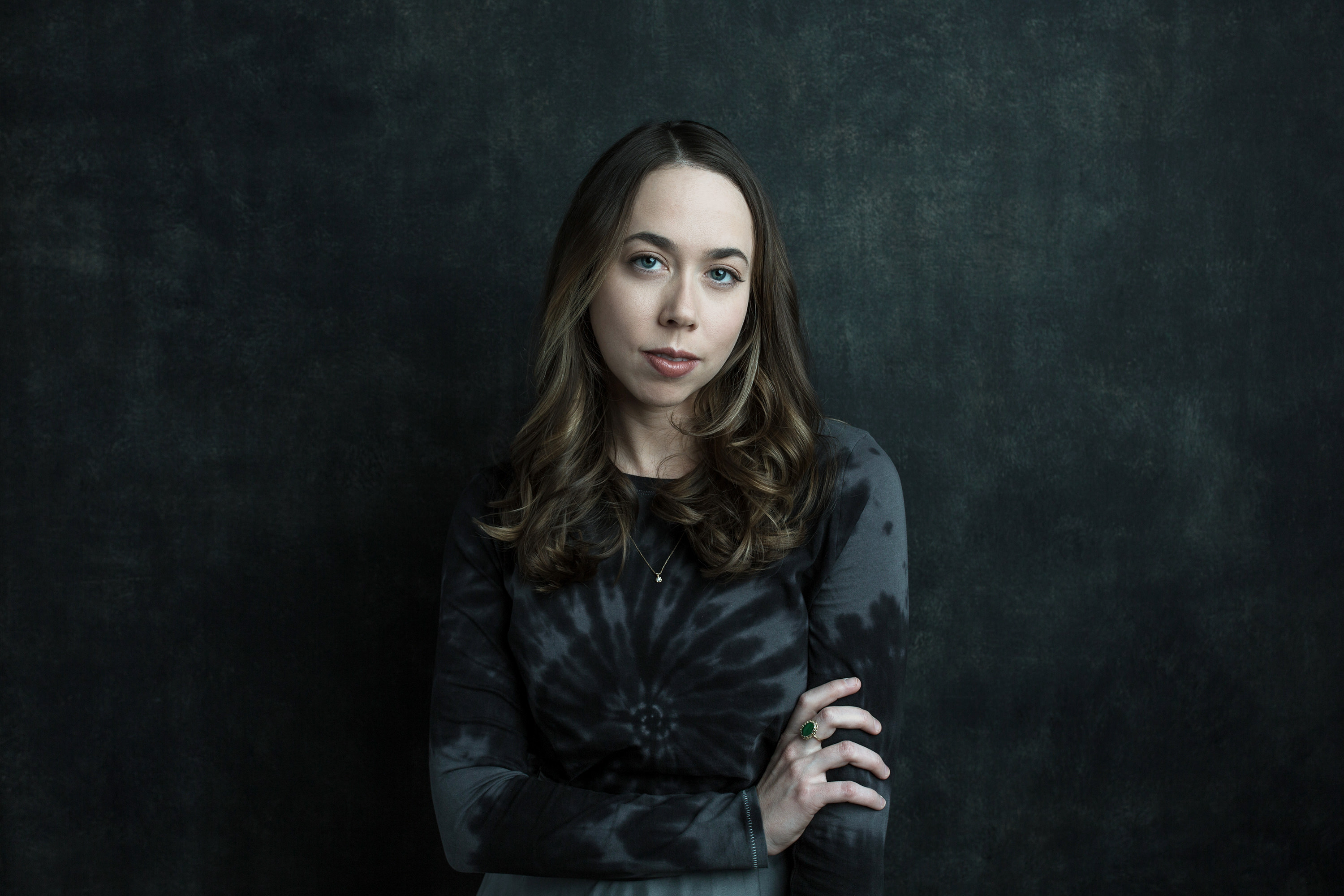 As you continue to make records, hopefully you can still find that joy in it. You were willing to jump in the stream and let it take you.
I had many experiences of being the only girl in so many jams. It could be scary early-on, trying to work up the guts to sit down at a jam of heavy-hitters at a festival backstage. That's where I learned. That's how you grow. It was a heartwarming realization that so many of these musicians I grew up being obsessed with and inspired by were good humans, and that they were willing to spend time with people like me. I owe so much to my heroes for that openness and willingness to be human, in addition to being mentors and teachers. Growing up a Nickel Creek fan, to get to work with Chris Thile on Live from Here and to get to be in a band with Sara Watkins is incredibly special. It feels very full-circle, but it also feels right because it happened naturally over a decade. To slowly become friends with them over the years has never felt forced.
These are some pretty weird times. You're not able to tour.
I personally haven't been doing any writing or home recording yet, because I finished this record and it just came out. As a musician I find myself working in creative cycles. It takes a lot out of myself. I'm putting all of myself into whatever I might be working on at the time. That's been my year, leading up to this moment; pouring myself creatively into this record and these songs. Now I have all this time at home, but I'm a little bit creatively drained. I'm finding it difficult to find inspiration of what to write about because I'm not out in the world. Normally I'm observing. With that being said, I've felt in the last week or so the pangs of wanting to create and wanting to write. I always have this sense after a record is done of, "Whelp, I don't have anything to write about, and I don't know if I ever will again!" [laughter] I've been wary of filling the online space for the sake of it in this time. I want to make sure that I'm still putting all of myself into what I create in the same way that I would have pre-COVID. I don't want to be cranking out content for the sake of it. It's totally disorienting. It's hard to not be on the road right now, especially in light of having a new record and being pumped to play all this music for people.
You're in New York City, where you moved after college.
I visited New York for the first time when I was 15, and it was the first time I got on a plane without my parents. I told myself during that trip, "I'm going to live here someday." When I finished college in Boston, a lot of those people were going down to New York. I was following the scene, but also following my dream. It's obviously an incredibly special place.
There are songs on your previous album, Undercurrent, that were a little more "city-hip" than the previous records.
Yeah. Lyrically, that was the first record that I wrote when I moved to New York. It was also the first record I made while not also being in school. The previous three records had this sense of urgency of having to get them done in a certain timeline. Undercurrent was the first record where I had a little bit more time to explore. It was where I first started doing more live takes. There're a bunch of songs on that record that are just me and a guitar. "Jacqueline," "Early Morning Light," "Everything to Hide," and "Take Another Turn" were first or second takes. I said to Gary, "No, we should try to do this at the same time." Going through that record opened the doors to go full-on into that with World on the Ground.
Your previous records do not have a lot of drums, and World on the Ground has a fair amount of drums on it. Was that a conscious decision? Was that John?
It was totally conscious, and also John. I was actually very anti-drums on Undercurrent, to the point where Gary and I had a major disagreement about it on that record. He was hearing them – just three or four songs – but we had already recorded everything without drums. We wound up trying it, but then I had to stick to my gut and say, "No, I don't hear them on this record." I didn't write them hearing drums in my brain, whereas with World on the Ground, I was hearing drums on every song in my head. I had done a lot of playing on Live from Here with Chris [Thile]. I've never toured with a drummer before, and that was my first chance to play with a drummer consistently in a live setting. I loved it. Chris gets the best musicians in the world, so I'd be playing with Matt Chamberlain [Tape Op #125] or Ted Poor. That, combined with so much of the music I was listening to when I was writing World on the Ground, like James McMurtry, Nanci Griffith, and Shawn Colvin. When we were getting sounds initially, John played drums. "Eve" might have been the first time where he said, "I'm going to go in real quick and lay some drums down so that you can hear what I'm hearing." It was exactly what I had been hearing in my head. That was a fun departure for me on this record.
Do you have any desire to produce other bands or artists?
Nobody's ever asked me that before; I'm thrilled to hear that question! It's something that I'd be excited to do, at some point. Even during the process of making this record with John, I felt he was almost mentoring me. About halfway through I would hear something, and he'd say, "I didn't even hear that!" He'd start saying, "Magic ears. You're going to do this someday. You're going to produce." That was very inspiring, because I hadn't had anyone say that before. I'm the first to say that I don't know much when it comes to gear and technology. During the lockdown I've started learning how to use [Apple] GarageBand, so I'm a total novice when it comes to all of that side. Moving forward, I want to learn way more about that aspect. I do feel I have a lot to say, in terms of building sounds and a vibe in the studio. At the end of the day I find it to be so fun. I love live performance. That's a whole other side of it, and I'm definitely missing it right now. But being in the studio is my favorite aspect of being a musician. I love that time to create. That's a long-winded way of saying yes!
Many producers don't want to be down in the weeds of dealing with cables, chasing down a sound, or running in and setting up a microphone. They want to focus on the music.
Yeah. That was definitely what I was saying about the way John Leventhal had his studio set up. He's got it dialed to where he knows what he would normally reach for as a producer and a musician. I love that, where you're surrounded by your tools. That would be a dream to do someday; to have that set up and be able to record my own music, or other people. Yeah, goals!

Tape Op is a bi-monthly magazine devoted to the art of record making.