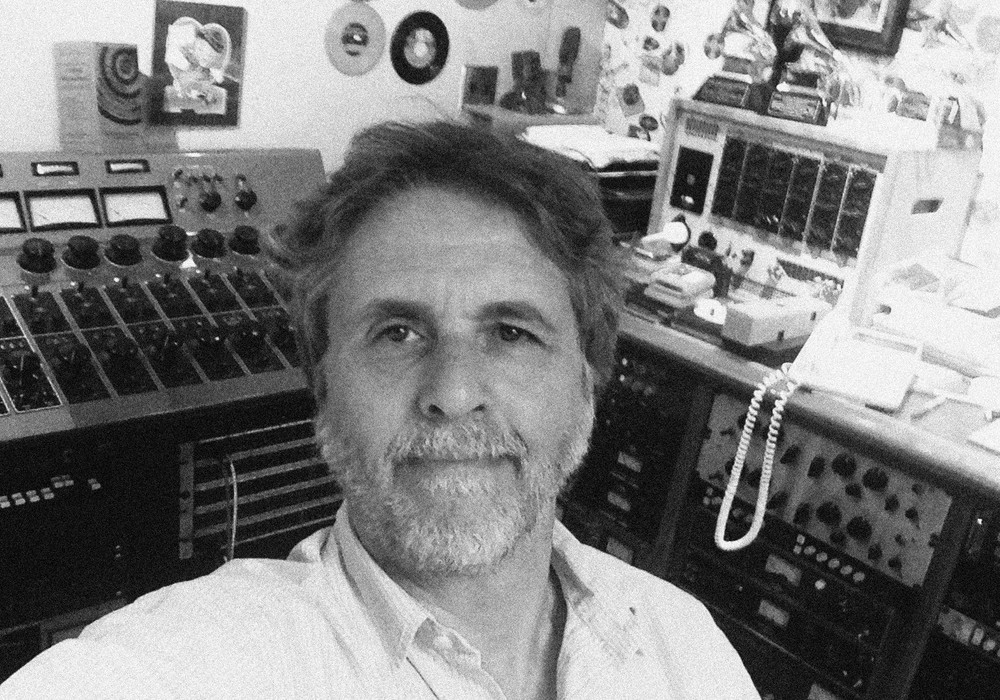 We first interviewed Mark Linett in Tape Op #47 about his work with Brian Wilson and The Beach Boys. Since then he's overseen an extensive amount of The Beach Boys' archives, and with the recent release of Feel Flows: The Sunflower & Surf's Up Sessions 1969–1971, I dropped Mark a line to see how projects such as these get done. We also got the chance to talk about his mobile recording work. Check out this interview on the Tape Op Podcast as well!
You've done a fair amount of these Beach Boys box sets now.
A ton of them. My first CD was Pet Sounds [remastering], all the Capitol era albums, and the bonus tracks, the '93 Good Vibrations box, and The Pet Sounds Sessions.
That's a good starting point. That Good Vibrations: Thirty Years of The Beach Boys box set was kind of my introduction into what extra tracks were out there.
Yeah. The one that we did in 2013, Made in California, that's even more extensive and up-to-date, just in terms of the mastering. It didn't get quite as much attention. The difference between the record-buying public in 1993 and 2012 was quite large. I have a gold record for selling 125,000 copies of the Good Vibrations box. You bought it or you didn't back then. In '93 we couldn't even steal it online.
Yeah. That was a totally different era.
Totally different world. This new one's a big success having sold out its initial run of, I think, 10,000 physical units, which is exceptional these days.
How do the economics of this work?
Whenever we do a project, we tell them what we're proposing – as far as how big it is, and then how much it'll cost. It's all price-fixed. There's no more "just do it and bill for it until it's done" kind of projects, on probably any level. They somehow run some algorithm that says, "Yes, we think we can sell X, and so we'll allow you to do Y." In this case, it's exceeded what they expected, so I guess the guardrails will be somewhat wider next time. It's all beyond me. I miss the good old days, when, on any project, not just this one, it was pretty much, "Do it until the money runs out." I worked on so many projects back in the day that seemed to have endless budgets. Of course, they would never recoup.
With the instigation of something like Feel Flows, are you and archivist Alan Boyd discussing what's in the vaults?
Oh, yeah. The main advantage we have is that for 20 years now, we've been transferring and archiving everything to high-res digital. Up to this point, we pretty much had everything already on file and from that we had a pretty good idea of what we had to work with. There're maybe 20 or 30 tapes for the next period that I need to pull and transfer. We've transferred about 90 percent of the Beach Boys' holdings, which are very extensive.
Mark w/ Brian Wilson + Paul McCartney
I find it amazing that items weren't lost in the archive, or not archived.
Yeah, some were. Actually, of their major recordings, there're a handful of things that we don't have and never found. We don't really know what happened. We could guess at a few cases. There are some that have come back to us over the years, either under somebody's bed, or tapes that were borrowed by persons known and unknown. I personally paid for a huge pile of stuff that was being offered to us by some kid ten years ago. Clearly, he wasn't the one who got them. I wound up paying for them and sitting on them, and I was finally able to get someone to pay me back. But if I hadn't bought them, they would have gone who knows where.
Right.
There's a studio out here called Valentine [Recording Studios, Tape Op #116]. It's actually back in business now. The Beach Boys recorded in it in '68. They did some of 20/20 there, the song "Break Away." Around 10 or 15 years ago, an engineer friend of mine called me up. I had called them – as I called every studio in town I knew they'd ever worked at one point, looking for material – and asked. He said, "No, we don't have anything." This was when they were still in business. When the owner died, they basically locked...
The rest of this article is only available with a Basic or Premium subscription, or by purchasing back issue #146. For an upcoming year's free subscription, and our current issue on PDF...