Welcome to issue #144 of Tape Op.
During the recording process, so much of what we do involves intense collaboration. I absolutely enjoy helping an artist achieve their vision in the studio, and that shared nod of the head when something sounds right (a new part, a take, or a mix) is the best feeling. But what do we do when the collaborator is no longer sitting on the couch behind us or waiting on an email? In my chat with Ryan Ulyate this issue, we discuss the process of making these sorts of decisions when dealing with music from songwriters who have passed away. Ryan worked with Tom Petty and The Heartbreakers for decades – engineering, mixing, and co-producing – and now finds himself working on posthumous releases with Tom's family and former bandmates. I worked in the same capacities with the late Elliott Smith and have overseen his audio archive and releases for decades now. Carrying the spirit and intention of an artist's work forward without their valuable input is a rough task, but I know we both feel honored to help this amazing music get released.
So many times in the studio I still find myself wishing I could turn around and ask my long-lost friend, "Does this sound right to you?" I miss that collaboration and the reassurance that we were on the right track, pushing his music to be its best. Both Ryan and I are drawing on the extensive previous experiences we've had – as I talk about in my End Rant this issue – allowing us to follow intuition, and ultimately helps lead us to where the music needs to go.
— Larry Crane, editor & Founder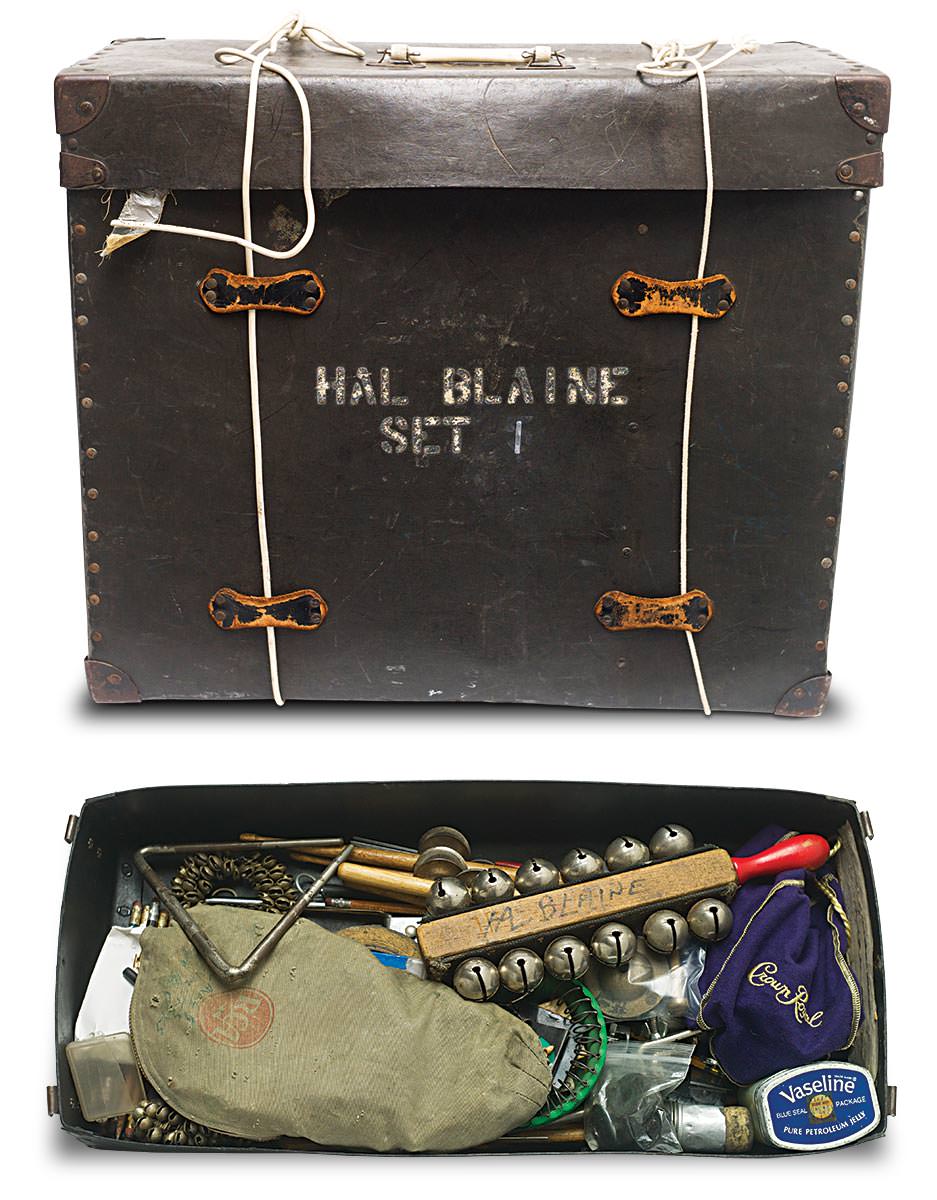 The photos above, and the photos on the front cover, are by Gary Lappier and are of legendary "Wrecking Crew" (Tape Op #107) drummer Hal Blaine's percussion collection. Yes, those are the sleigh bells used on The Beach Boys' Pet Sounds and thousands of other records.
See the interview with Hunter Lea, here for the full story.