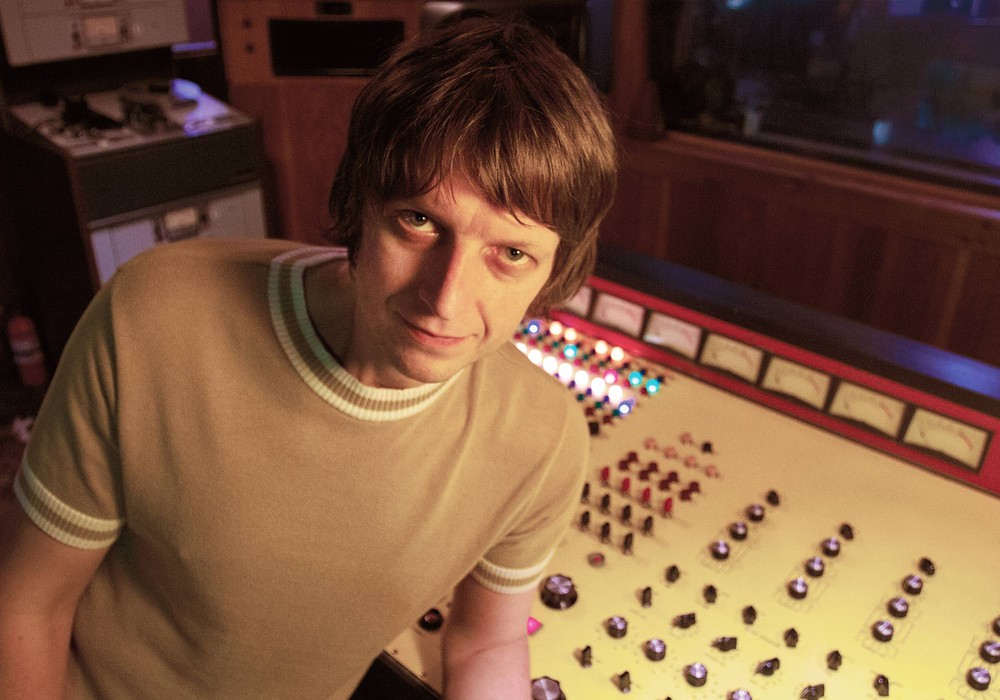 In Tacoma, Washington, a town full of rich musical history – including The Sonics, The Ventures, and The Wailers – exists a museum-like recording studio you've probably never heard of. However, unlike a museum, the artifacts of Uptone Recorders are preserved, maintained, and available to record with. Producer Steve Fisk [Tape Op #3] describes Uptone as a "singular experience," saying, "It is not like any place you have ever worked. The gear and instrument collection literally hurts my head." I sat down with Hunter Lea, the lead producer at Uptone Recorders, to talk about the studio, recording during COVID, and the Nancy Sinatra and Lee Hazlewood reissues he's producing.
What is Uptone Recorders?
When I was 15, I started buying guitars from a guitar shop in Tacoma, Guitar Maniacs, where Kurt Cobain bought many Univox Hi-Flier [guitars]. I love music from the '60s, and to be able to see all the tools in person that were used on all these records that mean so much to me was inspiring as a teenager. I was that annoying kid who kept asking to play the 1950's Rickenbacker each week. I eventually became friends with the owner, Rick King, and he shared his passion of music and instruments with me, starting me on a path of exploring the magic of vintage equipment. Uptone was originally started by some of Rick's friends, [engineer] Wes Weresch and Clint Werner [of the band Seaweed], in the early 1990s, and I saw it as an extension of Guitar Maniacs. The Melvins [Tape Op #142] recorded there in the '90s and so did Death Cab for Cutie [#19], members of the Screaming Trees, The Jim Carroll Band, as well as a lot of other cool Northwest artists. I wasn't around for that, and [the studio] lay dormant for a while; from the early 2000s until 2010. I was still a customer of Rick's, and we were close friends. I had been to Uptone a couple of times to record Mellotron on an album; it was the only one in town and I needed a real Mellotron. I'd been there, liked the vibe, and it was intriguing to me. Rick said, "I have an empty studio here. Do you want to do an all-vintage studio with me?" The timing was right; I moved all of my equipment in with Rick and we slowly started building our dream, in the spirit of vintage recording from the '50s, '60s, and '70s. At times it looked like a hoarder's house of cool stuff, but, over the years, we've refined it. We added a third partner to the studio, Wendell Ratliff, who is a talented young local musician. He started as an intern, but within a year he was an engineer, session musician, and singing on demos we were working on for The Monkees! With Rick, Wendell, and myself, we span three different generations. We each have our own specialties, and that makes for a diverse and well-rounded team. We started recording with friends and songwriters we liked. An underground buzz started happening. Other people became interested and it grew from there. What we have now is a whole building of vintage equipment and memorabilia that is basically a music museum and recording studio combined in one.
What is the equipment that sets Uptone Recorders apart?
Our main console is a mid-'60s custom console that has connections to Motown, and it's this yellow behemoth that looks like it's from Adam West's bat cave. We love tracking with it. We also have a custom board from Wiley Griffith Recorders in Tacoma, the studio that recorded The Wailers' Out of our Tree, The Sonics' Boom, and bunch of other cool Northwest music in the 1960s. In terms of instruments, one of the most fun things we have in our collection is Hal Blaine's drums and percussion, and that includes Hal's 1960's blue Ludwig sparkle set at the core. We also have his late '60s monster toms, which was an eight-tom setup that Hal designed and had custom-built. Additionally, we have Hal's percussion, which is the most interesting of all his gear, which, I hate to say, [laughs] includes the sleigh bells used on [The Beach Boys] Pet Sounds and the Turkish bells used on "Good Vibrations." As you listen to one of the thousands of recordings The Wrecking Crew played on, you'll hear these sounds and we'll often match the sound when recording new songs. We think that Hal's snare, which we call the "Be My Baby Snare," is one of the most recorded, if not the most recorded, instrument of all time. While Hal had a few different sets, his Ludwig Supraphonic snare drum was the one constant throughout his career that stayed the same, and it still sounds amazing. Beyond Hal's gear, we continued our obsession, and we...
The rest of this article is only available with a Basic or Premium subscription, or by purchasing back issue #144. For an upcoming year's free subscription, and our current issue on PDF...