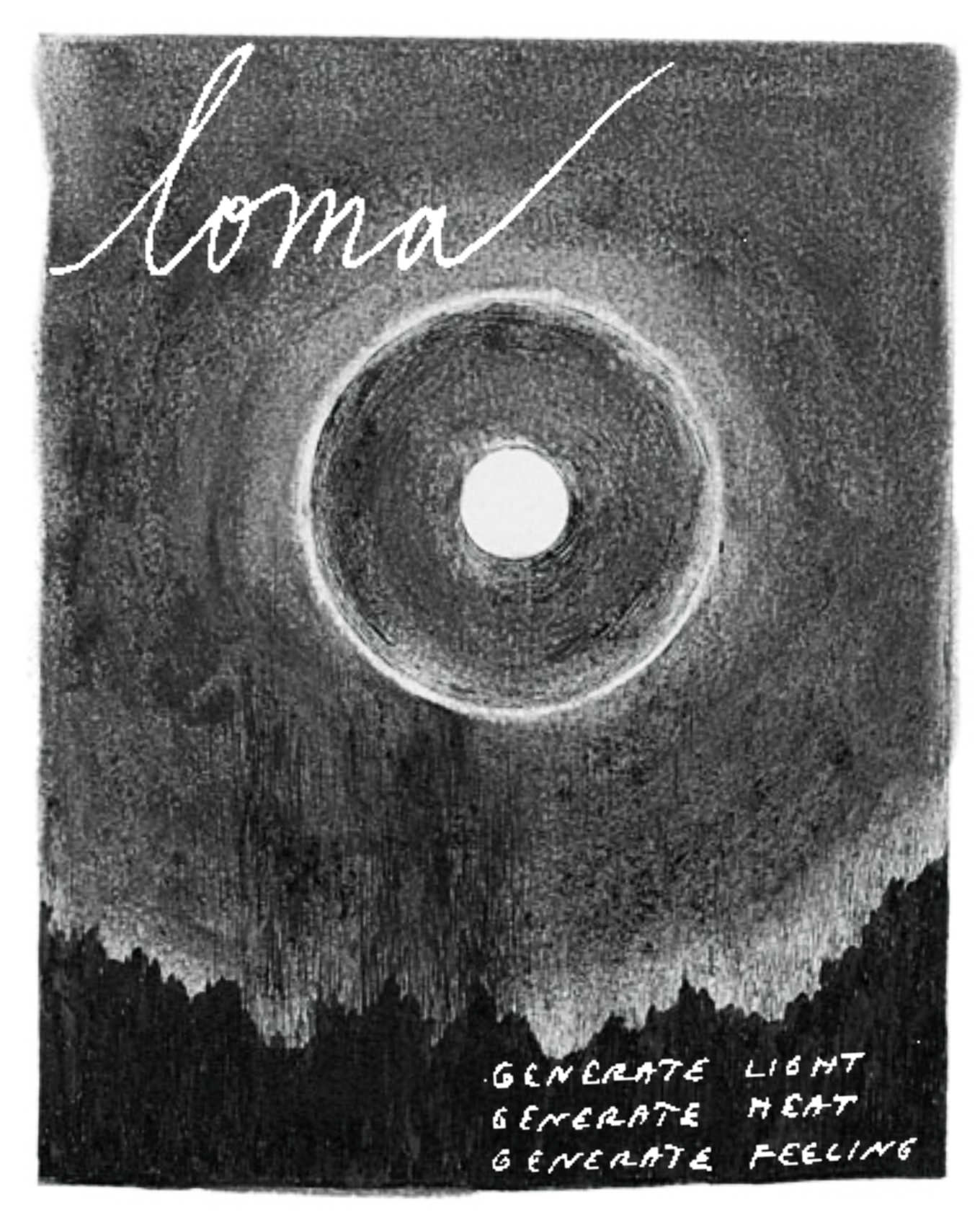 My good friend, engineer/producer and occasional Tape Op contributor Robert Cheek, turned me on to the group Loma. Their music didn't grab me initially, but a few months later I went back to their most recent LP, Don't Shy Away (Sub Pop Records) and it quickly sucked me into its sonic world. I'm now totally obsessed with the band, and that album in particular. As I was poking around trying to find more information, I realized that one of the three principal members of Loma, Jonathan Meiburg, has written occasionally for Tape Op (he most recently interviewed Danny Reisch in Tape Op #146). Small world indeed! Besides Jonathan, Loma consists of Dan Duszynski and Emily Cross. Dan has also written for Tape Op (most recently Caribou in #105), and runs Dandy Sounds Studio in Dripping Springs, Texas, outside of Austin, where, besides Loma, he has recorded Molly Burch, Jess Williamson, and Shearwater. Jonathan is the principal member of Shearwater, and met Emily and Dan when their band, Cross Record, opened for a Shearwater tour. All three members contribute musically to Loma, while Emily, who is also a visual artist and death worker (see this issue's cover art), is the main vocalist. A small group of guest musicians add textures such as strings, woodwinds, additional keyboards, drums, and bass. Brian Eno (Tape Op #85) is a fan of the band and co-produced the track "Homing" for Don't Shy Away. Loma is both melodic and noisy, creating grooves that people want to keep listening to. They are both a traditional band while also remaining fairly experimental. I once heard a writer refer to Yankee Hotel Foxtrot-era Wilco as the "American Radiohead." I would also add Loma to that small group, even if two of the three members have moved out of the country since Don't Shy Away was released. Curious to learn more about their process, I chatted on the phone with Jonathan and Dan while they were both in Texas starting work on the next Loma LP. I also dropped a line to Emily to get her thoughts as well.
Photo Above (left to right) Jonathan, Emily and Dan
How did everyone meet and start Loma?
Jonathan Meiburg: I first heard Dan and Emily through the Cross Record album they made called Wabi-Sabi. It's one of those records you get lost in – it's dark and fascinating, full of beautiful sounds and bold choices, and all I knew was that they'd recorded it somewhere in rural Texas. I asked them to open for Shearwater during our tour for Jet Plane and Oxbow, an album we made with Danny Reisch [Tape Op #146] and Brian Reitzell [#107]. That version of Cross Record was just Emily and Dan, so they squeezed into our van for a few months in the U.S. and Europe. I watched them perform every night, and I was always stunned. I was amazed by the sounds they made, the atmosphere they conjured, and the way they seemed like far more than two people. Emily played some guitar but mostly sang, and Dan played drums and baritone guitar – often at the same time – while running effects on Emily's vocals, playing keyboards, triggering loops, and singing backup. I still don't understand how he did all that at once.
Dan Duszynski: Necessity. If I'm mixing everything before it hits the PA, we don't need to take a sound engineer; and no house engineer is going to know where we want weird delay throws anyway. But I only have myself to blame if it sounds bad.
JM: But it never did! I was exhausted after that Shearwater album, with no idea what to do next. One night in Belgium, during Cross Record's set, I thought, "I love this music, and I don't understand it. What would happen if we started a band together?" I asked, and they said, "Yes." Then I booked a ticket to Texas. We figured we'd sort out the details later.
DD: And we're still sorting them out!
JM: Dan, you started off as a drummer?
DD: Guitarist and drummer. But yeah, I played a lot of music as a kid. I started playing in bands and then figuring out how to record the bands.
JM: If you keep making music over many years, your abilities grow in funny ways. After two decades, you end up with skills that you never thought you'd need – like business management! But you also pick up new instruments and production techniques, and one thing leads to another. I've been playing bass a lot more in the last two years, even though I'd never call myself a "bass player" – but it's opened my ears up to the vast possibilities of that instrument. I've come to admire great bass players and drummers. Not necessarily for their technical prowess, but for their ability to create a feeling. In Loma that's always what we're looking for – no matter how much we like a part, or a song, or an instrument on its own, we always ask ourselves, "Does this sound make us feel something?"
Women in Audio