Matt Verta-Ray has been a fixture on the New York music scene for many years. He has released 2 full lengths and a handful of EPs with his band Speedball Baby, been a member of Madder Rose through our first 2 albums, and recently recorded a side project with Ali Smith as The Oubliettes. He also started NY Hed recording studio, of which there are now two — one in Soho and one on the Lower East Side. He's just finished recording and co-producing (with Billy Miller), a record by R & B semi-legend Andre Williams, soon to be out on Norton Records, and is an extremely good lookin' man. We've been friends for a long time, and since a lot of our conversations sound like Tape Op interviews anyway, we thought we'd do one for real.
I know you have a long history as a musician, but give me a bit of your history as a recordist, from the time you started putting together gear for the first NY Hed studio.
The first thing I bought was the Otari MX5050 8-track 1/2" recorder. I bought it from a studio called Bear Tracks that I had recorded at. It was a pretty cool place, kind of reminiscent of the studio we're sitting in now, actually. It was a basement studio, but they were trying to scrape the film off the Lower East Side vibe — trying to make it a legit place. Although, the first multi track tape recorder I got was the one I ended up selling to you, remember, the reel to reel with wood paneling on the sides...
Yeah, it weighed like 50 or 60 pounds...
Yeah, I got it from this Christian rock guy in California. I don't think he understood the multitrack aspect of it. He was like, "Oh good, 4 tracks, I can record 4 different things." So on one track he would record 2 hours of Led Zeppelin. On another track he would record his acoustic Jesus songs, and so on. He gave me one of his tapes as a take-up reel. When I played his shit and turned all the tracks up at the same time it was so Satanic, probably counter to what he intended to do. Anyway, I think I got that when I was 22, back in 1985. I had that 4-track for like 5 years, and soon 4 tracks seemed too restrictive, so I got the Otari, along with a little Trident mixing board. And 8 tracks seemed okay for a while. You remember we recorded the first Madder Rose demos on that, which later became seven inch singles. Just really minimal gear, drum machine, you know, finding our way. Around that time was the beginning of NY Hed.
After you got your 8-track recorder at Ridge St., did you sound proof right away?
Yeah, but I didn't plan on making it a commercial recording space. I did it so I could bleat away on my saxophone without bothering the neighbors. I had the luxury of only recording myself, or bands that I was really interested in, so my whole history as a recordist evolved in a very relaxed, unusual way. Now that I have to pay the bills with it, I have a more intense work ethic about how I record. But I'm really glad it got to evolve that way, because I got to do all kinds of experiments that you just don't do when a client's in there paying, but all the experiments I did totally inform the way I approach recording for the better. But, I have to make an admission, for years and years I mixed all kinds of albums on the wrong head of my machine. I never used the playback head on my machine like you were supposed to, the theory being that the playback head is more full frequency.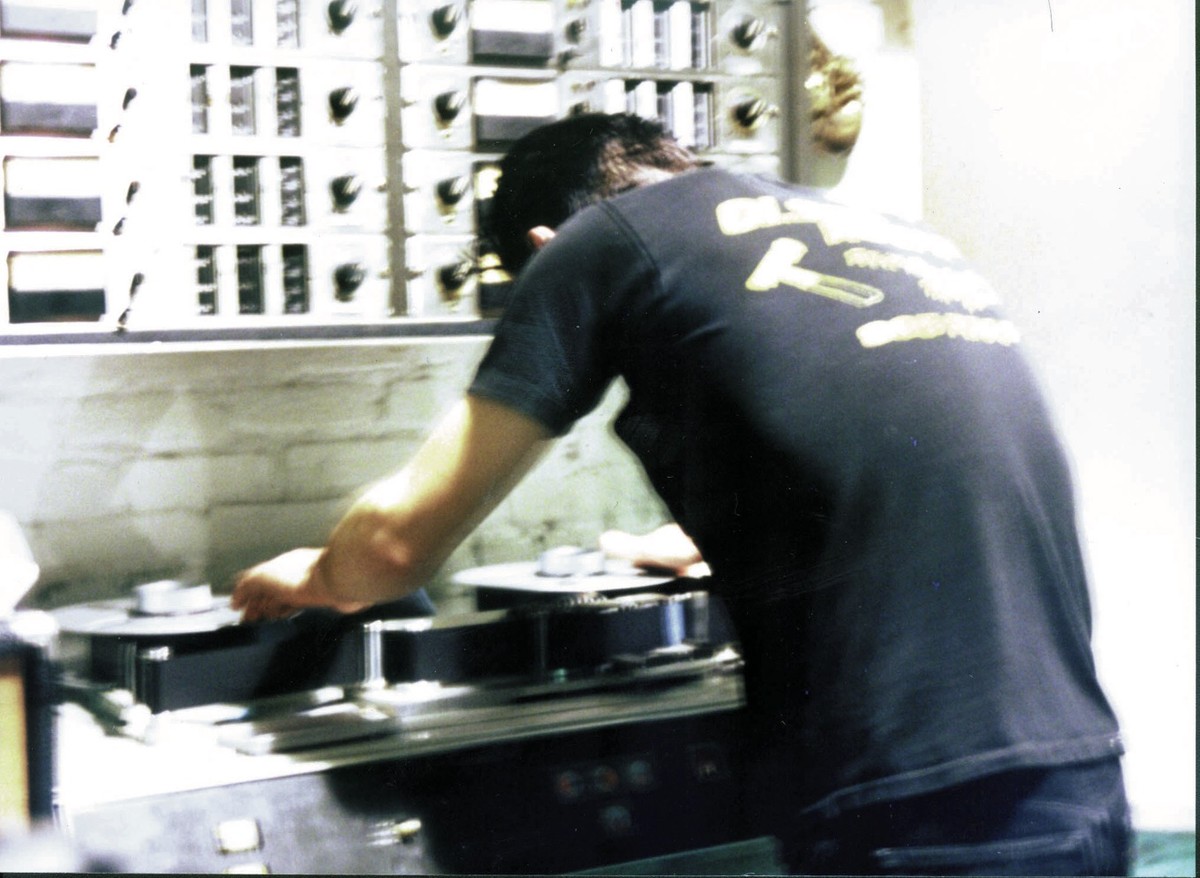 Did your approach change when you got the 16-track 2"?
Well, I recorded a lot of stuff that got released on the 8-track, like the first 3 Madder Rose 7 inches and b-sides, the early Speedball Baby EPs, the first Subsonics record which was my first real producing job. When I first got the 16-track it did change things, because I find I never ran out of tracks with 16. In fact I think number of tracks is a bit of a red herring. Now at the new NY Hed location, we've got this new Trident 80-B mixing board, so we've taken another step up in terms of legitimacy. But I don't think you need the best gear to make a good recording. I think brains and philosophy coupled with a good concept and piece of music make a good recording. If you have crappy gear you definitely have to work harder, but it doesn't mean it can't be done. And by the same token, having really dope gear doesn't mean you'll make a...
The rest of this article is only available with a Basic or Premium subscription, or by purchasing back issue #25. For an upcoming year's free subscription, and our current issue on PDF...