Beau Sorenson cares about coffee. One of my clearest, earliest pictures of him is in the tiny upstairs kitchen of Smart Studios, Madison, WI, circa 2006. He used the pour-over method and was exacting in his movements. Not surprisingly, Beau makes a good cup of coffee. At age 30, Beau has already moved through one musical lifetime and now finds himself living another. A native of Wisconsin's north woods, he cut his teeth at the aforementioned, tragically defunct Smart Studios. When Smart closed its doors in 2009, Beau headed to Portland, OR, a town he knew through his work with Death Cab for Cutie and his friendship with that band's guitarist, Chris Walla [Tape Op #19]. Having recently completed that band's forthcoming record, Beau finds himself between projects. It's a good time for a cup of coffee.
You worked on the new Death Cab for Cutie album, Codes and Keys. Guitarist/producer Chris Walla is an accomplished engineer in his own right. Why did he want you on the project?
Codes and Keys was to be a much less guitar-centric record — it relies on synthesizers and vintage keyboards more than any of their previous albums. I've got a pretty strong background in modular synthesis and sequencing. As producer, Chris also wanted someone to help with what we called the "construction project" songs on the album, and wanted an extra brain to handle recording and troubleshooting duties if he was playing guitar on the floor. Also, this was the first record that was tracked in Logic, and I've spent a lot of time working in a DAW format, dealing with file management, that sort of thing.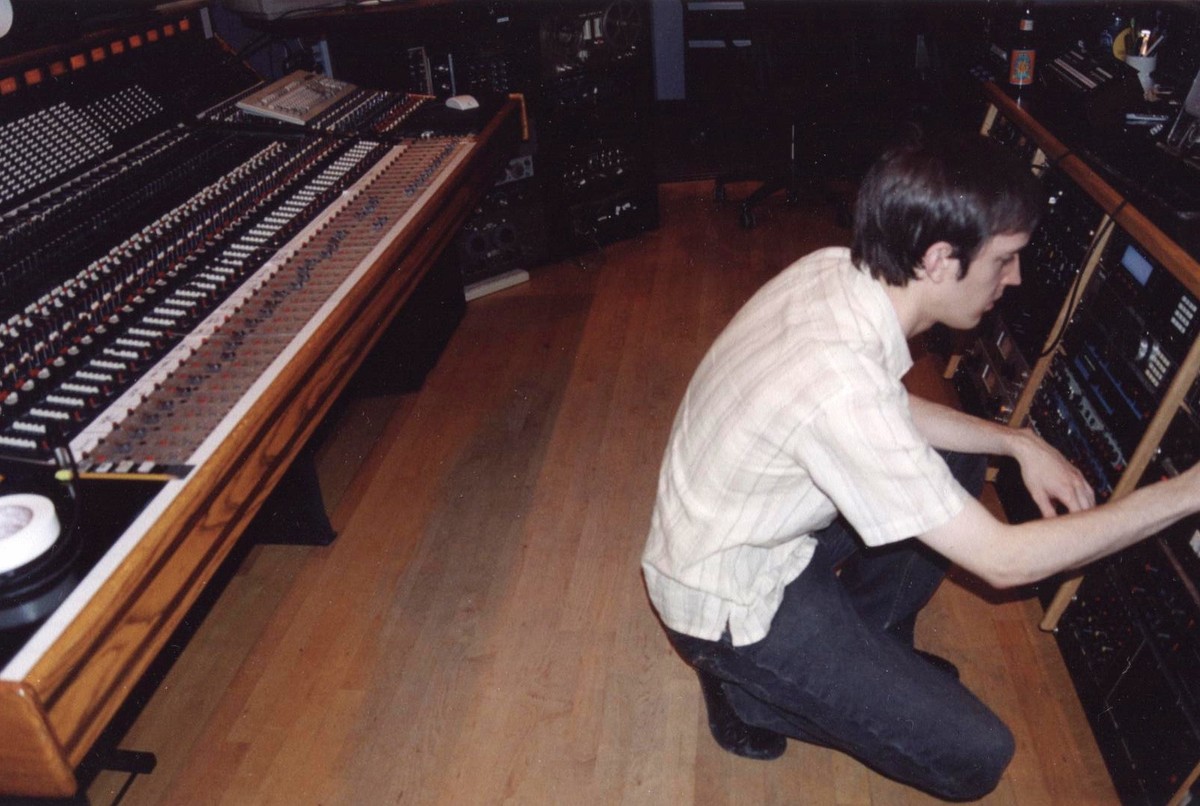 This isn't the first thing you've done with the band. How did you start working with them?
Chris and I first worked together at Smart, on the mix of Plans. He had tracked the album on a [Trident] A Range [at Long View Farm Studio], and sought out Smart because of our A Range and control room. For some reason, we ended up working together well, and can be productive without stepping on each other's toes. We have different backgrounds, but we're on the same page with a lot of things. We both prefer weird, half broken junk like the Eventide H949 instead of modern gear or plug-ins. And we're big believers in the process, systems and workflow of making a record (and how these ultimately influence the resulting music). For example, there's a million different ways to make a delay, but the [Lexicon] PCM 41 is a specific delay we both love — partially for sonic reasons, but also for the layout and interface of working with it. It's a beautiful device, perfectly designed, that inspires creativity and experimentation every time you use it.
Codes and Keys was tracked in a number of different studios. Why?
I think the band wanted to break the recording process up a bit, find rooms that were inspiring for different processes, and keep things fresh and interesting. Studios are like instruments: they lend themselves to particular things nicely, but can make certain parts more difficult. Also, by working in different cities, it meant at least one person wasn't on the road for that stretch. So, we ended up at six studios in four cities: Sound City in L.A.; Tiny Telephone in San Francisco; Avast!, Two Sticks and London Bridge in Seattle; and the Warehouse in Vancouver, BC.
How does this record differ from their previous albums?
Sonically, there are fewer guitars. It's not a synth-pop record or anything like that — the guitar simply has a different presence and intent on this record than their previous albums. Many of the parts that were originally written on guitar got moved to other instruments, and a lot of the guitar that remains does decidedly un-guitar like things. Also, I believe a...
The rest of this article is only available with a Basic or Premium subscription, or by purchasing back issue #87. For an upcoming year's free subscription, and our current issue on PDF...