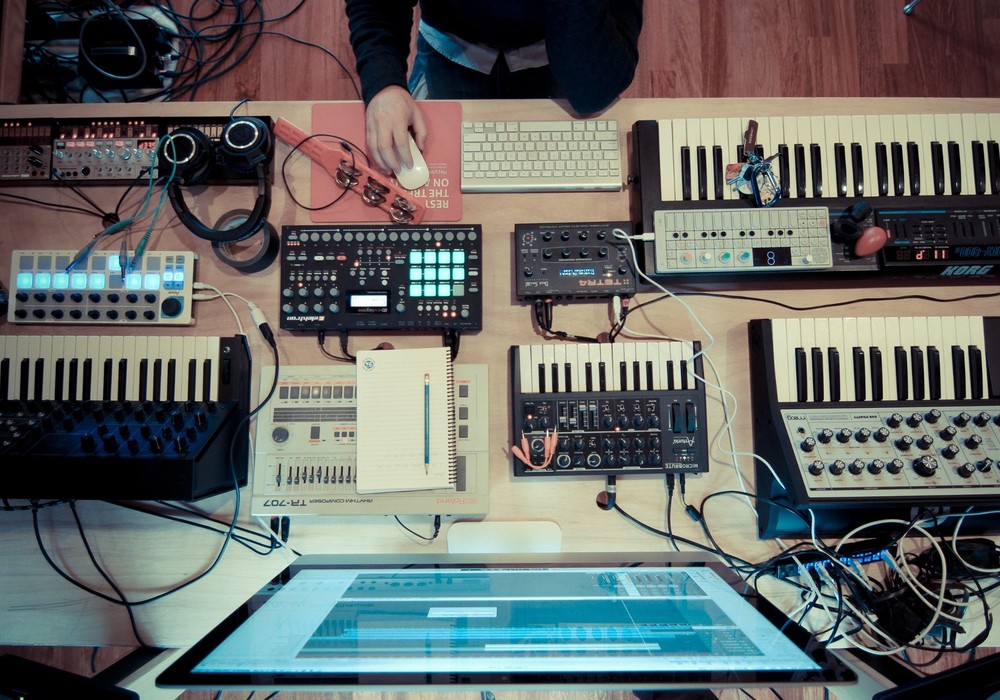 Michael Lerner of Merge Records' Telekinesis has released three critically acclaimed records via the old get-a-producer-and-book-a-recording-studio process. For his fourth, he decided to plunge willingly into the thorny forest of uncertainty, technical manuals, and nosebleed learning curves otherwise known as "recording our album at home."
I mean how hard could it be?
In March of 2013, I set out to build a home studio in the daylight basement of our West Seattle home, with the hope and intention of recording a fourth Telekinesis record there. If I could pull it off, it would be something I had never been able to do in my career. Historically, each of my records has been made in a short two-week burst, in a professional recording facility.
My first album, Telekinesis!, took less than two weeks to be completely finished. Chris Walla of Death Cab for Cutie, who produced and engineered the record, sort of designed it to happen that way. We recorded and mixed a song a day to a 24-track tape machine. This meant all decisions had to be made in the moment, and there wasn't a whole load of time to experiment on things. I think that's one reason the record sounds so immediate — because it truly was. The second Telekinesis record, 12 Desperate Straight Lines, took more or less two weeks of studio time to complete as well, though Chris and I didn't track and mix a song a day. For Dormarion, my third record, I drove from Seattle to Austin, Texas, to work with Jim Eno of Spoon in his beautiful studio, Public Hi-Fi, again for about two weeks.
There are a myriad of reasons why working this way in the past has been really great for me. There is no overthinking things. You really have to commit, especially because you aren't using a computer to record. A tape machine is really great that way. It's your friend, if you let it be. You have to trust yourself a great deal to work in this manner, and I got to be very good at playing and making sure I was prepared to give a performance so we could move on to the next thing.
Another reason to record quickly, unfortunately, is financial. Making an album in a recording studio is not a cheap affair, especially when you figure in tape costs, travel expenses, and paying your producer/engineer as much as physically possible (and believe me, they deserve every last penny).
So when the opportunity to build my own small recording facility presented itself, the idea of having a space I could use for an infinite amount of time was really exciting. It would allow me to experiment and learn synthesis, something I really hadn't had the luxury to get very involved in due to the simple time constraints of being on the clock in a recording studio.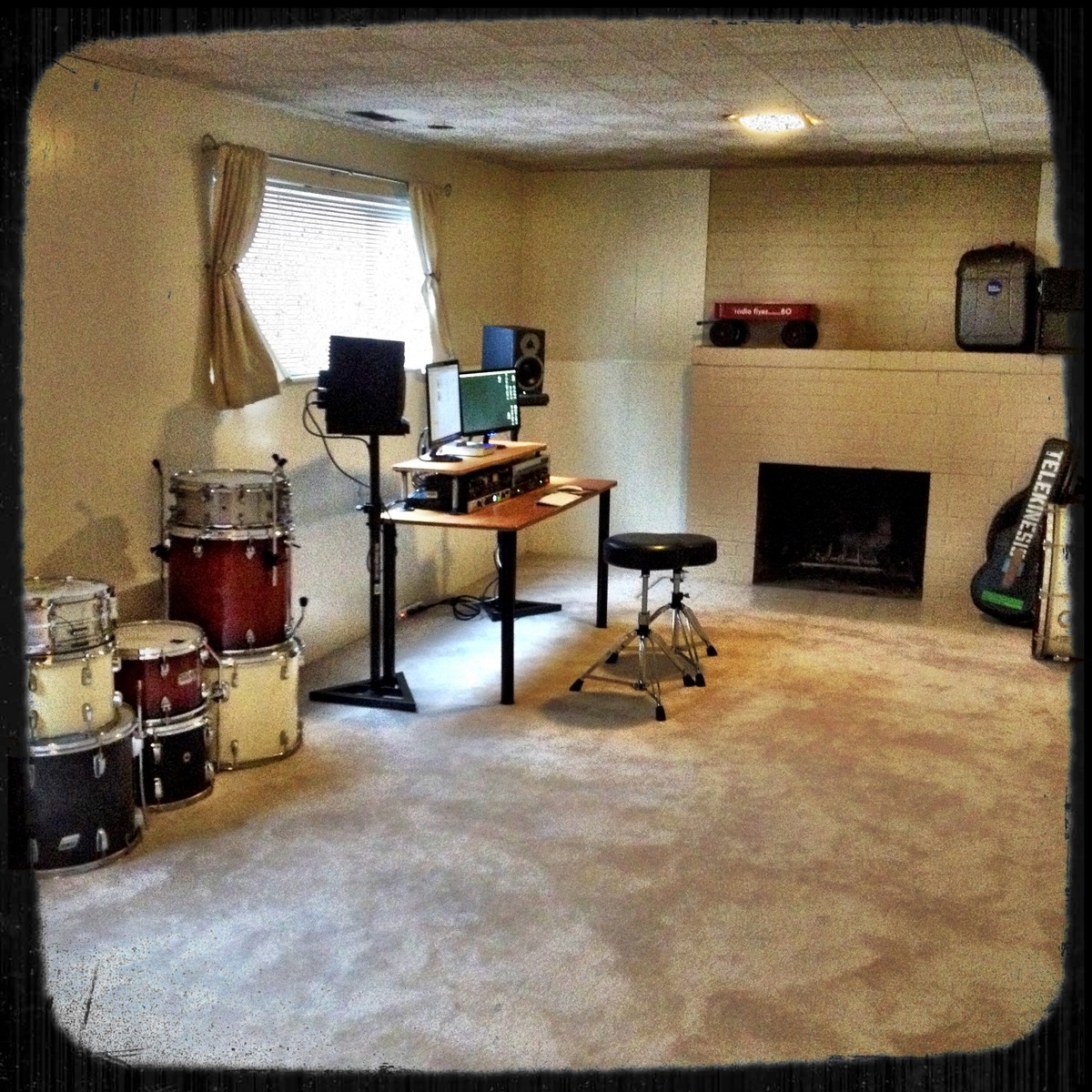 My father-in-law, Kerry, was kind enough to build for me whatever I had in my head. I really wanted a space that looked great, was comfortable, and sounded good as well. After a few months of planning and building, Squared Studio was born.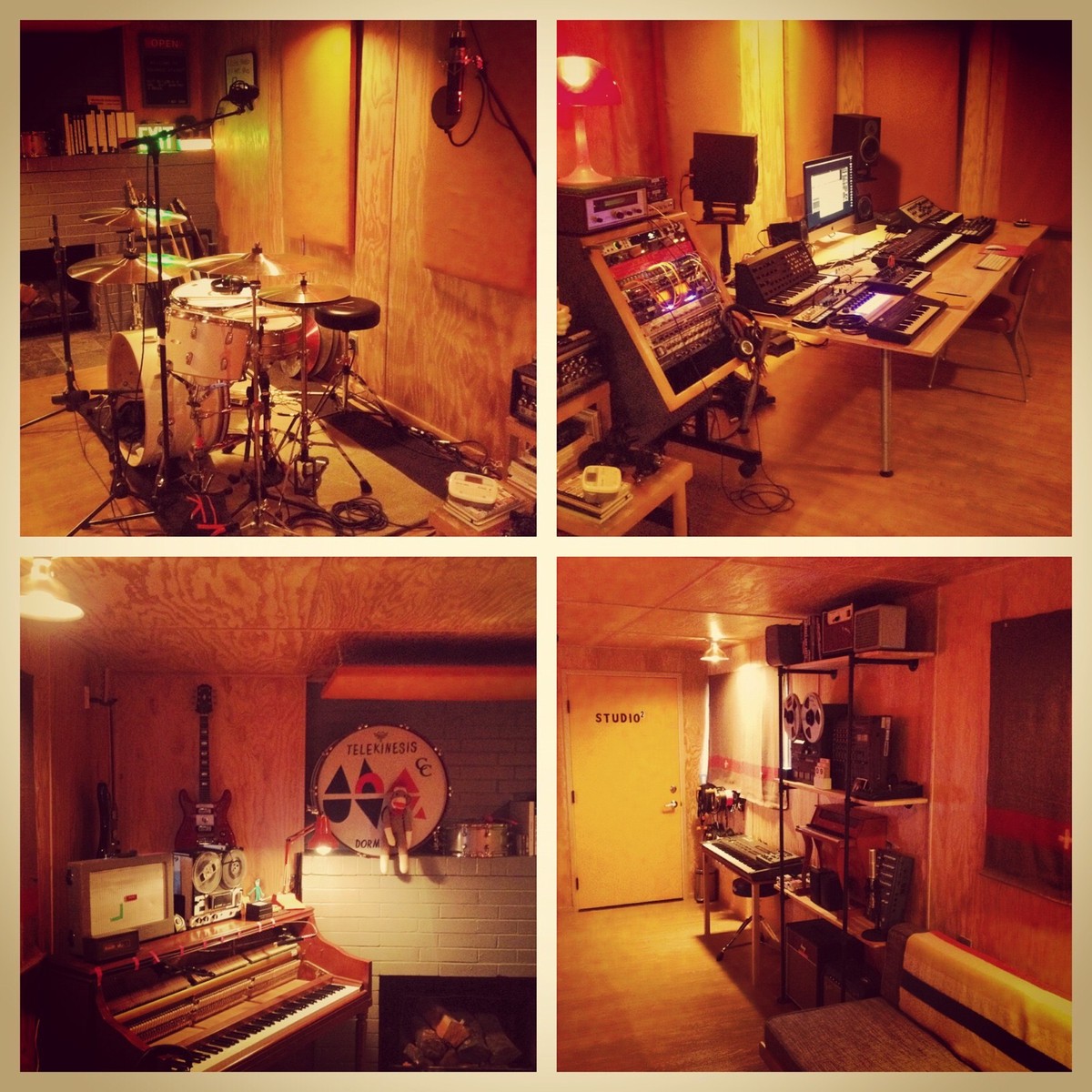 Once I had everything moved in, I started thinking about writing the fourth Telekinesis record. Coming off of recording Dormarion with Jim Eno, I had a newfound obsession with vintage synthesizers and drum machines, of which Jim has MANY. There is a song on Dormarion called "Ghosts and Creatures" which started as a very drum-and piano-heavy demo but ended up as this very electro-tinged piece that you hear on the record. All credit goes to Jim for steering the ship in this direction. In my opinion, it is one of the coolest songs I've ever recorded.
That experience at Public Hi-Fi lay very heavy on my mind when it came time to make my next record. What I was missing by recording at home and not at a big recording facility was the equipment. As I said, Jim's studio came chock-full of all these beautiful instruments. I didn't really have any to speak of.
So, I started slowly but surely amassing a trove of synthesizers and drum machines.
The first synth I bought was the Teenage Engineering...
The rest of this article is only available with a Basic or Premium subscription, or by purchasing back issue #bonus. For an upcoming year's free subscription, and our current issue on PDF...