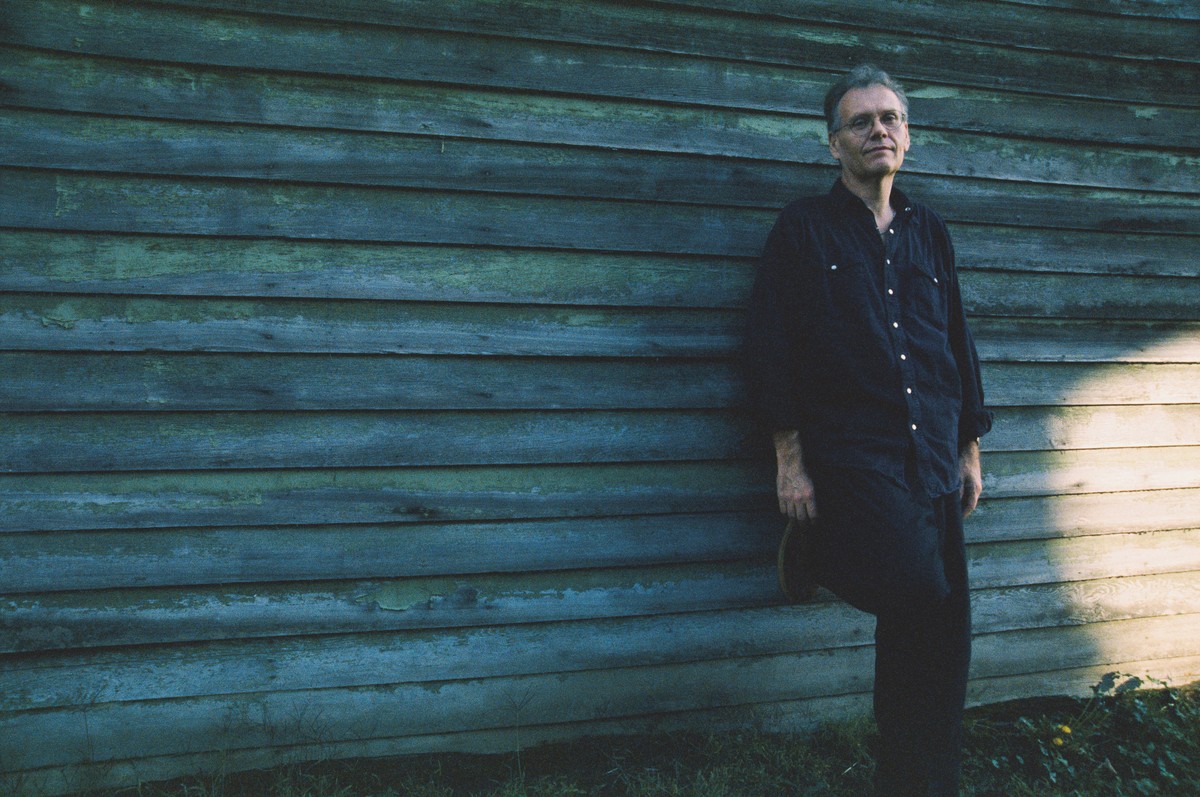 Ask JD Foster. From his days playing bass with the likes of Dwight Yoakam, The Silos and Lucinda Williams, to producing and engineering the records of Richard Buckner, Marc Ribot, Eszter Balint, and Green on Red, JD Foster has left his distinctive mark in recording studios across the map. From his Manhattan home JD spoke to me about his recently completed production — and recording — of Marc Ribot's recent solo guitar record Saints, his fanatic attraction to gates, and why a producer is, or isn't, very important to the recording process.
How did you get involved as an engineer/producer?
I started as a bass player and I really wanted to do the sideman thing. It all came to some sort of fruition when I packed up my stuff and moved from Florida to Los Angeles with only a couple of bucks in my pocket. I did whatever gigs I could get in L.A. and ultimately ended up playing with Dwight Yoakam — on his first records, the Tonight Show, The Grammys and all that shit. I had reached some goals, then I started thinking about other things I should pursue. I've always been a freak for records and I wanted to be involved in making some.
When you were a player, say back in The Silos, were you doing a lot of your own recording?
Not really. The reason I got into having a home studio was that I started getting some scoring work — I've done a fair amount of scoring for Court TV and some feature documentaries — but other than that the home stuff has been more for working out song arrangements and experimenting... trying things out.
When you are in the studio with an artist, how do you translate your arrangement and musical back- ground into technical speak?
I try to speak the same language as the artist. When you're chasing down the overall vibe of a recording, you know, the arrangement, instrumentation, tempo, sound, feel...probably the biggest factor is communication. It's exciting to figure out with the artist and engineer the direct technical way to record the sounds they're hearing in their head.
You've worked in many different studios. Do you depend a lot on the in-house engineer?
I like working at studios where the house guy is an engineer who's work I know and trust. Feedback from a great engineer is way important, and the best way to learn new tricks. When I was recently working with Larry Crane at Jackpot!, we would discuss which mic to use on every source. I always have an opinion on how to get a sound, but I certainly want to hear what somebody like Larry or Andy Taub or Craig Schumacher or John Smith has to say, because these guys do it day in and day out. Working with a good engineer allows me to focus on performance, vibe, direction, and so on, while my ass is being covered on the technical side. I did, however, just finish Marc Ribot's solo record [Saints] which I engineered and mixed myself, and that was cool too.
When you are formulating the making of a record what is your role in the decision making process? Do you choose the studio, the players, instrumentation...?
On Richard Buckner's Devotion and Doubt for instance, when we first met Rick asked how I felt about working out in Tuscon with John Convertino and Joey Burns [of Giant Sand/Calexico]. He also wanted Lloyd Maines to play steel. He had some things in mind and, I mean, how hard can those choices be? All those guys are great, and working at WaveLab was right down my alley — I'd worked there a couple of times before with Dan Stuart. And I brought in Rich Brotherton, Champ Hood and Marc Ribot. On other records I've worked on I've had input into what players to use- and I do like to work in a studio where ya know you can get the sounds you need. However, budget plays a role in all choices as well.
How do you use new or old gear to inspire your next move?
I don't want to seem like some blatant advocate for consumerism, but I do feel that plugging in some new (to you) piece of gear can make you look at things in a slightly different way. Look at guitar players, if you give them a new pedal to play with they might come up with something totally different, and that works for me as well. For that reason I've acquired a bunch of cheap audio toys — I'm always trying to find some quirky little junk that sounds good in some way. And I'll buy any microphone under ten bucks if...
The rest of this article is only available with a Basic or Premium subscription, or by purchasing back issue #34. For an upcoming year's free subscription, and our current issue on PDF...