Welcome to issue #148 of Tape Op.
Recording and creating music has been the center of my life since I was in my late teens. Initially, I was tracking my pals as we goofed around with silly songs and ideas. I also worked on experimental solo music [check out some of my just re-released early "music": lawrencecrane.bandcamp.com], but after a few years, this music-making lead to forming the group Vomit Launch with a new set of friends I'd met via college and the radio station there. People who helped us in the studio were either friends we already had, like Greg Freeman [Tape Op #1], or soon became close friends and collaborators, like John Baccigaluppi who produced our last two albums, eventually becoming my partner in Tape Op Magazine. Even when I moved to Portland, Oregon, and began recording people in my basement, most sessions were with people I already knew and enjoyed being around, ones I would call friends.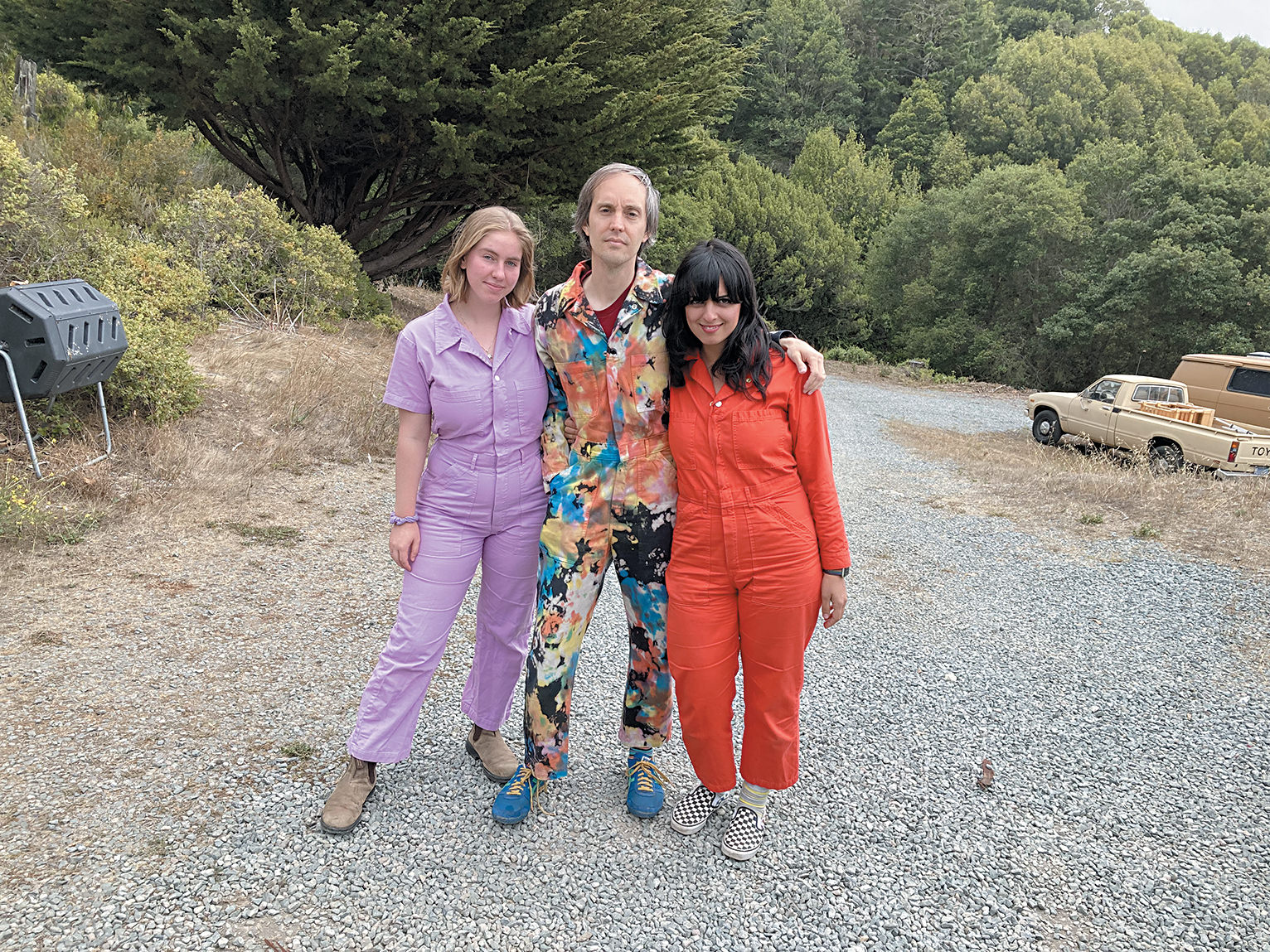 Leah Dunn, Beau Sorenson, and Maryam Qudus
In this issue, John interviews Suzanne Ciani, an amazing synthesist and composer who has become a close friend of his. He also talks to his pals Beau Sorenson and Maryam Qudus, who discuss how music and recording led to a rewarding relationship. I got to finally (virtually) meet the composer Danny Elfman, and we chatted about working with my late friend Elliott Smith [Tape Op #4, 11, 118] – another person I became close to while working with in the studio. But please see my End Rant this issue, for a remembrance of Tape Op contributor Rob Christensen, who became another amazing acquaintance over the years, and will be sorely missed. Music, collaborating, conferences, live shows, and all are so important to my life. But as I've noted before in these pages, it's the friendships that we make along the way that really matter.
— Larry Crane, editor & Founder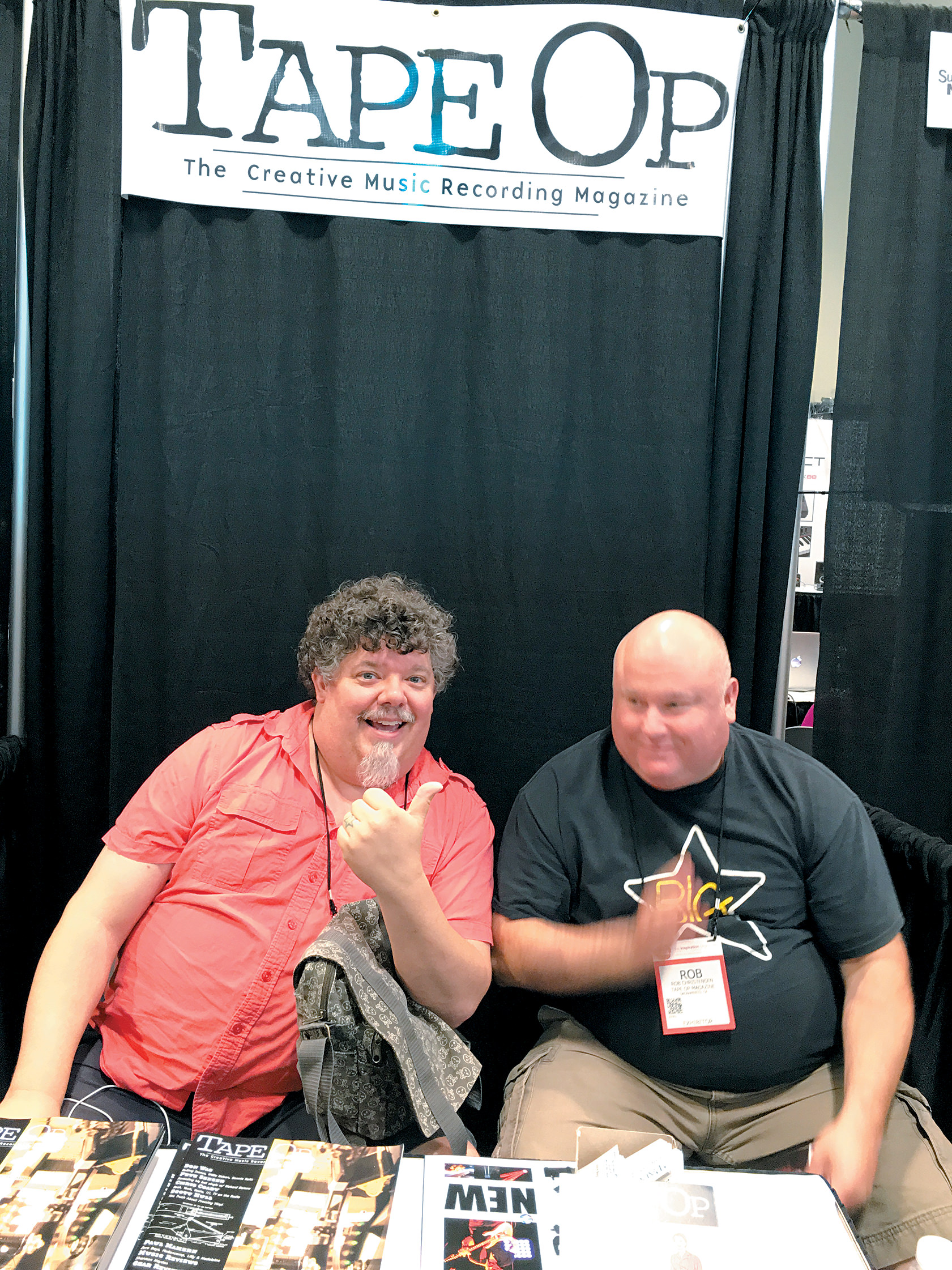 Larry and Rob Jenna Crane