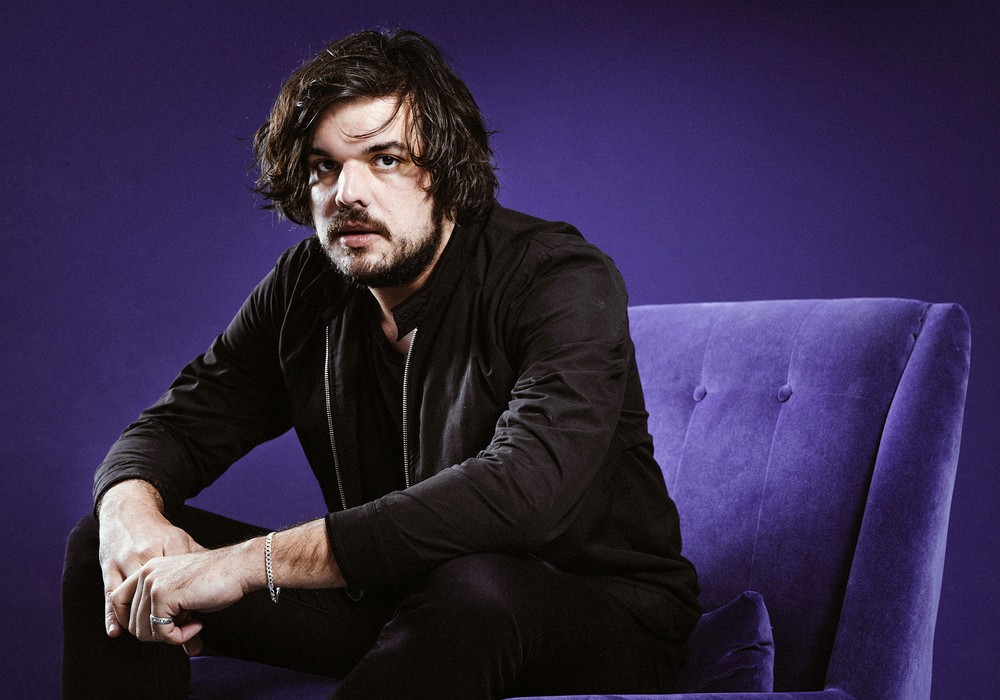 I'm a big fan of the last two Bon Iver albums, 22, A Million and i,i, so when I was in Los Angeles recently and the opportunity came up for a last minute interview with co-producer and collaborator BJ Burton, I jumped at the chance. BJ has worked with many artists besides Bon Iver's Justin Vernon, including Sylvan Esso, The Japanese House, Low [Tape Op #31], Francis and The Lights, Miley Cyrus, Mark Ronson [#105], Kanye West, and Lizzo. We had a great chat, but the conversation jumped all over and was fairly casual, so I decided to dispense with Tape Op's usual Q & A format and edit out all my questions, leaving us with BJ's thoughts.
Early Days
I was in bands doing the indie rock thing, playing guitar and shit, as well as producing in the Raleigh/Chapel Hill [North Carolina] area. I was born in Raleigh. I had a studio in downtown Raleigh called Flying Tiger Sound. It's not a studio anymore; it's shut down, but the room's still there. It's a cool-sounding room. That's where I met the Megafaun band, and a lot of the Merge Records people, around 2008. I started producing a lot, doing rap music, like Petey Pablo, to Merge Records' indie rock with guitar and drums. I ended up working with Megafaun – the band Justin [Vernon] left to form Bon Iver. They b rought me to Wisconsin to make records, and I ended up going back and forth a lot, eventually moving to the Midwest. I was there for seven years.
April Base (Justin Vernon's studio in Eau Claire, Wisconsin)
Me and Justin actually lived together for a couple years when we made his album, 22, A Million. Me and him making fucked-up sounds together. There are two rooms; a Studio A, and then he built a Studio B, which is this state-of-the-art room. It has a [SSL] Duality and big ADAM [Audio] soffit mount [studio monitor] mains. It has a giant window that looks over the woods. Pretty amazing. It was a vet clinic, originally. And the live room was an indoor pool. The floor is built on a pool. It's covered up with gymnasium hardwood floors. It's a cool sound. It doesn't sound perfect, but I dig it. I use a lot of room mics to capture it and make it unique to its environment. After living at April Base, I eventually moved to Minneapolis. I ended up buying a recording studio in northeast Minneapolis and operating that the past year. I'm renting it to some artists I work with now, to hunker down and write their albums there. Hopefully they'll take care of it. The last Bon Iver album, we mixed four of the songs in that studio two weeks before I moved to L.A.
Bon Iver's 22, A Million
That's us [BJ and Justin], trying to find sounds that we've never heard before and putting them together. Songs would develop out of that. It's a backwards-ass way of writing music, but I still do it now. I remember the first day it started: When I moved from North Carolina to the Midwest, I brought my guitars and this Fostex 1/2-inch, 16-track tape machine that I got in Greensboro, North Carolina. The first session we started for that album was on that tape machine. That machine is all over the album. It's clipped out with tape saturation. The first song we did was the second song on that album ["10 d E A T h b R E a s T", which is super blown-out. Justin was doing the kick, testing out the tape machine; meanwhile I cranked the input and it started making this weird pattern. We ended up using that tape machine a lot, sending tracks to it and clipping it out, and getting different rhythms. Then it would move into [Avid] Pro Tools. I'll use [Apple] Logic or [Ableton] Live if other producers need it, but I usually start in Pro Tools. It always ends in Pro Tools [for me], so I might as well start where it ends up. It was about two years from the beginning, off and on. It wasn't a constant, every day thing. I tried not to force him to do anything until the end, when we needed to get vocals and lyrics done. Then it was like, "Let's do this!" We went to Lisbon [Portugal] for a month or two, and wrote out there. I was doing other projects as well, while doing that album. When we went to Lisbon, it was a smaller, portable rig, but we...
The rest of this article is only available with a Basic or Premium subscription, or by purchasing back issue #137. For an upcoming year's free subscription, and our current issue on PDF...