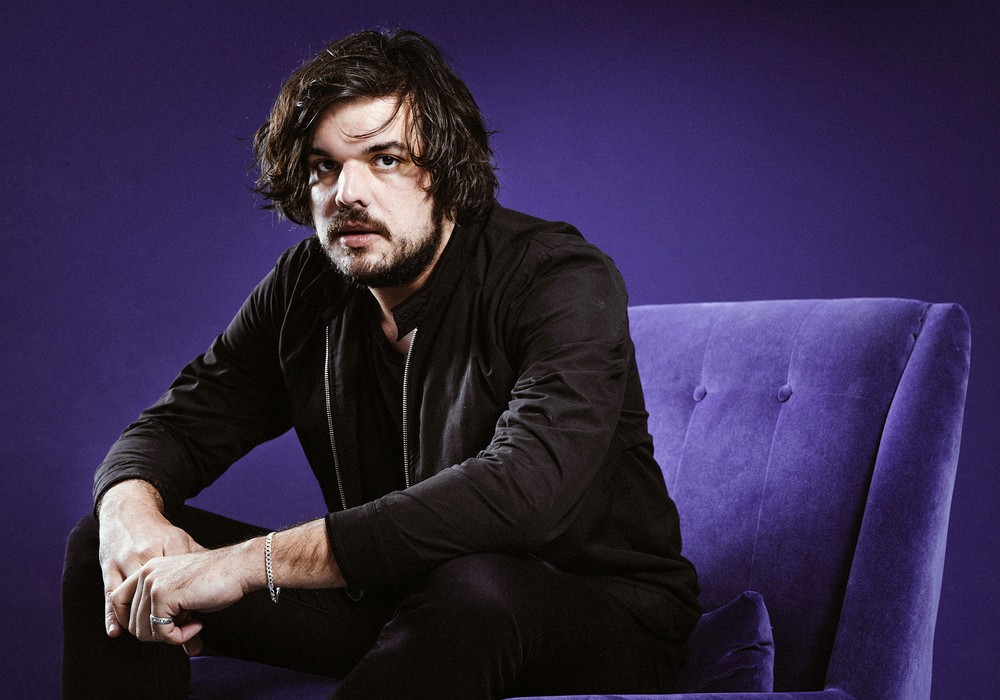 I'm a big fan of the last two Bon Iver albums, 22, A Million and i,i, so when I was in Los Angeles recently and the opportunity came up for a last minute interview with co-producer and collaborator BJ Burton, I jumped at the chance. BJ has worked with many artists besides Bon Iver's Justin Vernon, including Sylvan Esso, The Japanese House, Low [Tape Op #31], Francis and The Lights, Miley Cyrus, Mark Ronson [#105], Kanye West, and Lizzo. We had a great chat, but the conversation jumped all over and was fairly casual, so I decided to dispense with Tape Op's usual Q & A format and edit out all my questions, leaving us with BJ's thoughts.
Early Days
I was in bands doing the indie rock thing, playing guitar and shit, as well as producing in the Raleigh/Chapel Hill [North Carolina] area. I was born in Raleigh. I had a studio in downtown Raleigh called Flying Tiger Sound. It's not a studio anymore; it's shut down, but the room's still there. It's a cool-sounding room. That's where I met the Megafaun band, and a lot of the Merge Records people, around 2008. I started producing a lot, doing rap music, like Petey Pablo, to Merge Records' indie rock with guitar and drums. I ended up working with Megafaun – the band Justin [Vernon] left to form Bon Iver. They b rought me to Wisconsin to make records, and I ended up going back and forth a lot, eventually moving to the Midwest. I was there for seven years.
April Base (Justin Vernon's studio in Eau Claire, Wisconsin)
Me and Justin actually lived together for a couple years when we made his album, 22, A Million. Me and him making fucked-up sounds together. There are two rooms; a Studio A, and then he built a Studio B, which is this state-of-the-art room. It has a [SSL] Duality and big ADAM [Audio] soffit mount [studio monitor] mains. It has a giant window that looks over the woods. Pretty amazing. It was a vet clinic, originally. And the live room was an indoor pool. The floor is built on a pool. It's covered up with gymnasium hardwood floors. It's a cool sound. It doesn't sound perfect, but I dig it. I use a lot of room mics to capture it and make it unique to its environment. After living at April Base, I eventually moved to Minneapolis. I ended up buying a recording studio in northeast Minneapolis and operating that the past year. I'm renting it to some artists I work with now, to hunker down and write their albums there. Hopefully they'll take care of it. The last Bon Iver album, we mixed four of the songs in that studio two weeks before I moved to L.A.
Bon Iver's 22, A Million
That's us [BJ and Justin], trying to find sounds that we've never heard before and putting them together. Songs would develop out of that. It's a backwards-ass way of writing music, but I still do it now. I remember the first day it started: When I moved from North Carolina to the Midwest, I brought my guitars and this Fostex 1/2-inch, 16-track tape machine that I got in Greensboro, North Carolina. The first session we started for that album was on that tape machine. That machine is all over the album. It's clipped out with tape saturation. The first song we did was the second song on that album ["10 d E A T h b R E a s T", which is super blown-out. Justin was doing the kick, testing out the tape machine; meanwhile I cranked the input and it started making this weird pattern. We ended up using that tape machine a lot, sending tracks to it and clipping it out, and getting different rhythms. Then it would move into [Avid] Pro Tools. I'll use [Apple] Logic or [Ableton] Live if other producers need it, but I usually start in Pro Tools. It always ends in Pro Tools [for me], so I might as well start where it ends up. It was about two years from the beginning, off and on. It wasn't a constant, every day thing. I tried not to force him to do anything until the end, when we needed to get vocals and lyrics done. Then it was like, "Let's do this!" We went to Lisbon [Portugal] for a month or two, and wrote out there. I was doing other projects as well, while doing that album. When we went to Lisbon, it was a smaller, portable rig, but we also brought ATC [monitors], AMS reverbs, and preamps. But a lot of it was done at April Base, in the B Room. We started most of it there. We would have our friends come over and jam in the live room, and then I would chop it up and try to make it into a song that was interesting. Of what we recorded, 93 percent never got used. I'll go back to my hard drive from 2015 and 2014, and there are folders of crazy jams that I'll pull out. "Oh, wow. I forgot about this." Last week I found something from one of those drives and started making a track with another artist. I think the process came out of the leisure of Justin being able to do it with his own resources and his own success, and then me committing to being Justin's partner in that. I'm always devoting myself to find shit that's fresh to me, like new sounds. We both have that chemistry, and the timing worked out.
Bon Iver's i,i
The first song that I wrote for this with Justin was "Hey, Ma." That was the first thing we'd done since 22, A Million. It sat around for a year or two. I was a little less part of the beginning of the album. I guess it was a similar process [as 22, A Million]. There was material from 22, A Million that I'd bring in. There's a song called "Faith," and I said, "You've got to put this on the album. It definitely fits." Justin had shut down his studio for renovations, so they ended up going to Sonic Ranch [Tape Op #94] and tracking the band with more live, organic elements on top of it. For a few songs, they brought back to me to finish. I was producing and engineering, but also co-writing and playing parts. We also did live performances before the album came out, when we were still writing and figuring out how to translate them. I would play a sequencer and drum machine and we did a few shows.
Low's Double Negative
We did some of that at Justin's. I ended up finishing it in my bedroom in Minneapolis. That was a lot of back and forth, where they'd come in and demo songs, and then I would do production on it and give it back to them. They'd re-sing to my new groove that I came up with. It was a lot of breaking songs down and building back up until it was right. It's always a dialogue with the artist going back and forth. I'm proud of that record.
Kanye + Francis and The Lights + Multitasking
I was doing [Kanye West's] Yeezus with Justin when we met Kanye. It was pretty amazing, actually. That influenced me; how fucking loud these guys are. He's got his engineer, Mike Dean, [Tape Op #122] I definitely look up to him. Francis [Farewell Starlite] is an artist who was struggling in New York. I met him, brought him out to Wisconsin, and he lived there for a year or two. At the same time as I made 22, A Million, Francis was living out there and we made records. Francis is a super-talented songwriter. He came out to April Base, became friends with Kanye, and started doing production with Kanye on his latest work. Francis is a good friend of mine now. I'm never working on just one thing. I'll often do four different projects in a day. I'll do busy work on two different projects in the morning, and at night I might have a session with a songwriter if I need to finish something. In the morning I comp vocals, make mix decisions, sign off on masters, or put parts into a new session. In the evening I do a lot more of the creative work; tracking and shit like that.
"the Most" Mark Ronson, featuring Miley Cyrus
I never even met her! I was mixing an album at Electric Lady Studios, and Mark Ronson was in the room next door. He said, "I like these sounds. I've got this Miley track. I wonder if you could do it?" I said, "Sure, why not? That sounds like fun." A week later, he sent me the parts; I did production on it and sent it back. That's the track you hear. It was as easy, quick, and simple as that. I enjoyed it. I like working with Mark; he's cool and a nice guy. I did a track with this artist called Yebba [Abbey Smith], her last single, which was cool. But yeah, there's not too much of a story to the Miley track beyond that!
The Japanese House
She [Amber Bain] came out to April Base three or four years ago. We started some tracks out there. We had really good chemistry working together. We ended up going to Brussels [Belgium] and finishing the album at this place called ICP Recording Studios. It's this crazy, insane studio. We worked four weeks non-stop on the album. She's great; a super talented producer and songwriter.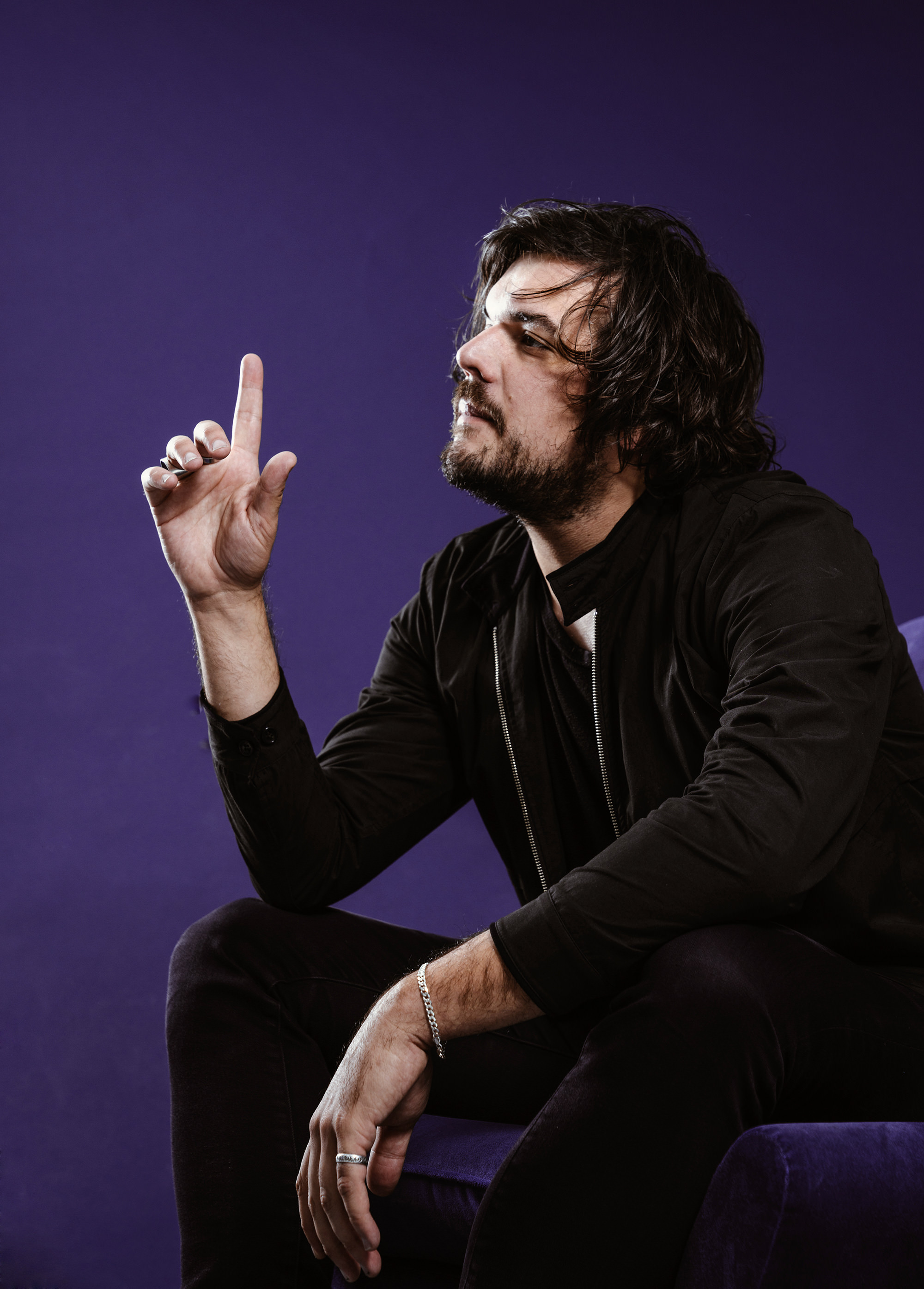 Lizzo
I made albums with Lizzo starting back in 2013, but not the last one [Cuz I Love You]. The label [Nice Life/Atlantic Records] took all her back catalog offline so she could get nominated for Best New Artist [Grammy award]. You know, "playing the game" that I guess exists. We were in Lisbon finishing 22, A Million, and she was FaceTiming me verses and demos. We were going back and forth, working on her music. We made a couple of albums [Lizzobangers, Big Grrrl Small World] in Minnesota. Completely different vibe – her back catalog's cool and definitely more musical. Now you can't find it. It was on Spotify, but she got new management around the new album, and they wanted to brand her as a "new artist," even though we made her first record in 2013. I love her. She's super talented.
Grammy Awards?
That's the energy that I'm trying to cut out here; a lot of that bullshit around music. Music shouldn't be like sports. It shouldn't be competitive, and that's what a lot of people turn it into. I can understand it with rap music, where you want your beat to hit harder than the next guy. I'm into that competition. "How can we push our drums the most?" That's cool. But I don't like the whole "Grammy" thing. I guess I have to go, because everyone else on the team [Bon Iver's team was nominated for a Grammy] is going, but I don't want to be a part of that. Maybe I'll see the positiveness of it, and enjoy myself a little bit if I go. It's very ironic and poetic that me and Lizzo are attending the Grammys and being nominated the same year. I [currently] have nothing to do with her art, but it's wonderful that something that I've done so genuinely and care about is also on the same stage, in the same category.
Mixing
I don't like mixing, but I guess I'm good at it. I usually don't mix unless I have my hand in the production, because it's way easier, more free, and faster. I'm going to do the next Sylvan Esso [Amelia Meath and Nick Sanborn] record in a couple of weeks. Me and Nick played in a band back in North Carolina, so we've known each other forever. I'll mix for rap producer Mike Will [Michael Len Williams II, aka Mike Will Made It]. That's fun; I like being up in that vibe. With Mike, I'll go to the studio because I need to catch the vibe and get it right. But I'll [usually] do most of my mixing here, because I have all of my analog summing and outboard gear. I have a CAPI SumBus – Jeff Steiger [CAPI] came out and put in an extra 16 inputs, so I have 32 channels of that now. Jeff's a super nice guy. I've used everything [for summing mixes] in the past, and the CAPI's what I've landed on. It has his op-amps in it and is transformer-based. It's got two different main busses; one more transparent and one more like vintage API, and you can mix them together. I can't finish a production in my computer anymore. I have to break it out at some point in order to get it to sound the way I want. All of a sudden mixes are real and tangible in a different way when I get them out of the computer. I don't know exactly why. It's a little more work, but it's definitely worth it. I do stems sometimes, but mostly I just commit. I've been fortunate to get Tom Elmhirst to mix a couple of songs at Electric Lady Studios. He did the last Japanese House project. He also thrives in that analog world – a similar brain as me.
Collaboration
You can tell from the records I make; how many people are on them and how the production's from different years, different times, and different people. That's what's interesting to me. Unless something's singular; then I want it to be very singular. The Low album, for instance. Very isolated, minimal, and singular. I can live with that, but I'm definitely collaborative. That's why I don't like mixing; I'm by myself.
Producer?
It's funny, I feel nowadays everyone with a laptop and Ableton [Live] or FL Studio and an ego wants to call themselves a "producer." Honestly, since records aren't being tracked like live bands in a room any more, all these aux cables on the console and the laptops; those are the musicians now. There should still only be one producer, instead of giving everyone and their mom a co-production credit; pay people and call them "musicians." Even though they are on the computer, that's their instrument now. The production actually exists in the master Pro Tools session that I have to deal with and make all the decisions for. That's why I'm called a producer. Now that I'm getting more and more confidence in what I do, I feel I'm able to do that and still take care of people. A lot of people would be better off taking a check, because they probably won't make anything [financially] with a co-production credit and points because the album is never going to recoup. Get two thousand dollars and go hang out. Brad Cook, for instance, who's a credited producer on the last Bon Iver [i,i], is one of the old-school type producers. He's great at it. I think it's cool that Justin surrounds himself with me and people like Brad who have all these different ways of producing. That's Justin's vibe; bringing in as many people as he can. But those kinds of producers who keep a vibe going still exist.
Engineer?
I try not to be engineering when we're cutting vocals, because I'd rather be able to listen to everything else other than the sound, but I'm definitely very fluent in engineering. It's hard to find a good engineer. Rhythm has a lot to do with it. You have to get in the rhythm of how the artist is flowing. Whenever I teach my engineers, that's the first thing I teach them. As soon as you meet an artist, you've got to vibe with their rhythm. How fast they want to be delivering the takes, how much time it takes, and breaks. If you're too slow, that's not good; but you can also be too fast and too nervous. I need someone who can drive smoothly, and everyone's having a good time. Nathaniel Alford does a lot of hip-hop; I met him through Mike Will. He's a rap guy, and that's what makes him great. I can call him up and know that I'm going to get a pristine, perfect vocal and the artist is going to be happy. I end up letting go of a lot of engineers here, trying different ones. It's also a bit of a luxury too to have someone else drive Pro Tools so that I don't have to do that. It's less taxing. Budget affects this, but if I'm not with a good engineer, it's not even worth it.
Moving to L.A. + Home Studio
I'd been coming here [L.A.] a lot. I probably spent more time here in the past two years than anywhere, but I hadn't moved my studio. I was staying in Airbnbs and hotels. I was in Minneapolis, and my assistant had to quit for family reasons. I thought, "Maybe I should get out of here." April Base was shut down, and my place in Minneapolis was like an auxiliary to April Base. L.A. was easy and made sense. I didn't have my own studio here, but now I do. It's nonstop now, and I can get a lot done here. I recently mixed an album here, plus writing and getting inspiration to start projects. I like to go to other peoples' places and studios too, but I can always bring shit back home and finish it. Me and Justin were here writing a couple weeks ago for his new album, and I have people come through all the time. It's much more of a scene than Minneapolis.
What's next?
A lot of writing. The hardest part is picking what I want to finish, and what I want to see through to get to the next point – to the next finish line. There's a songwriter, Ilsey Juber, who I'm working with now. We're going to do an artist project for her. She writes good, classic songs. I'm trying to do my thing production-wise on it to bring it home. With Justin, we're writing for the next album. We've already got a couple of great songs for it. Then it's little singles here and there that people send me. I try to help them out.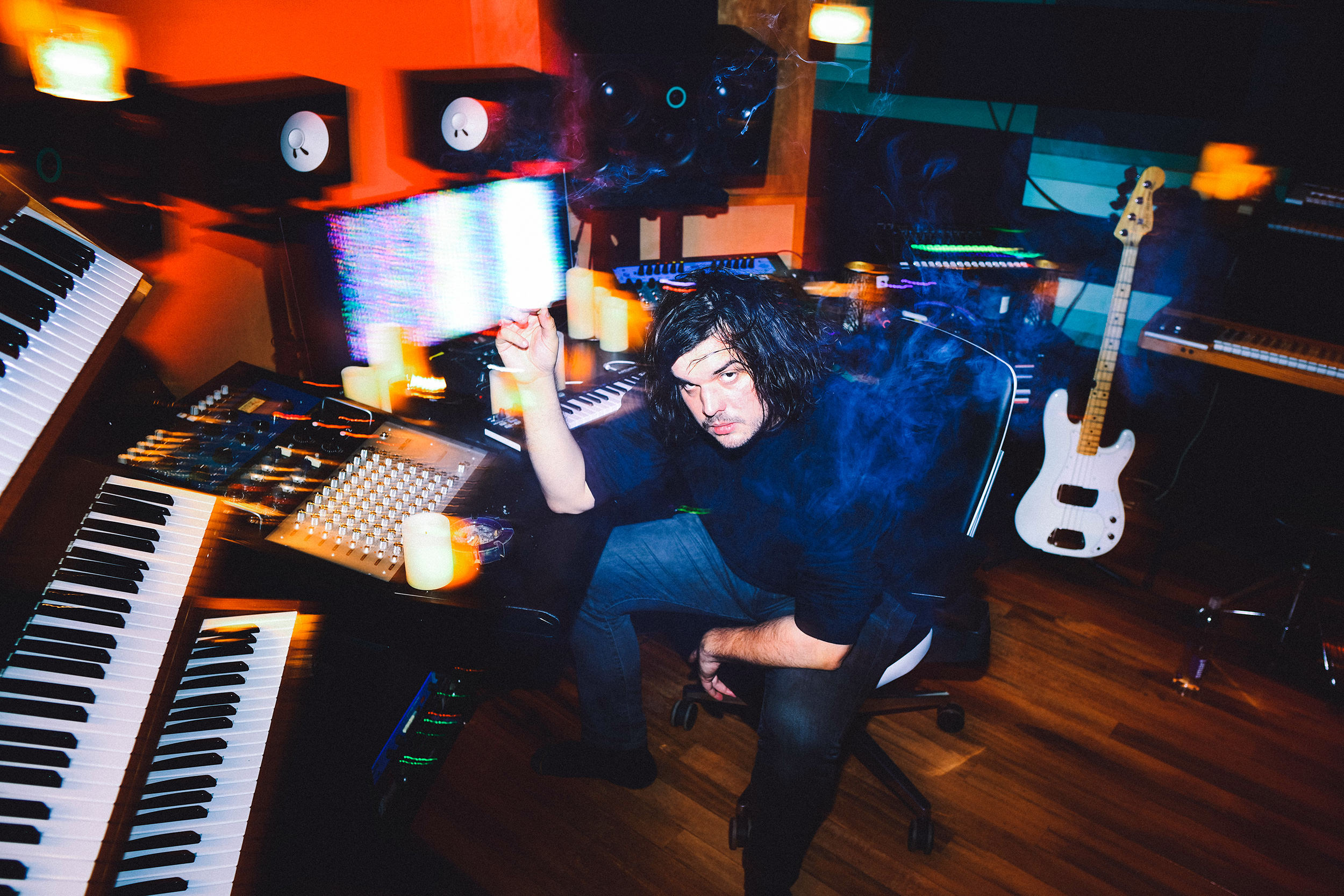 BJ's Aesthetic
I want to hear sounds that I've never heard before. Pop music right now is uninspiring, production-wise. That's not a hot take; [pretty much] everyone can agree with that. So, it's figuring out how to still be in that conversation and on that platform, [while still] doing something genuine and unique. That's the challenge that I have. That's also why I'm out here in L.A.

Tape Op is a bi-monthly magazine devoted to the art of record making.