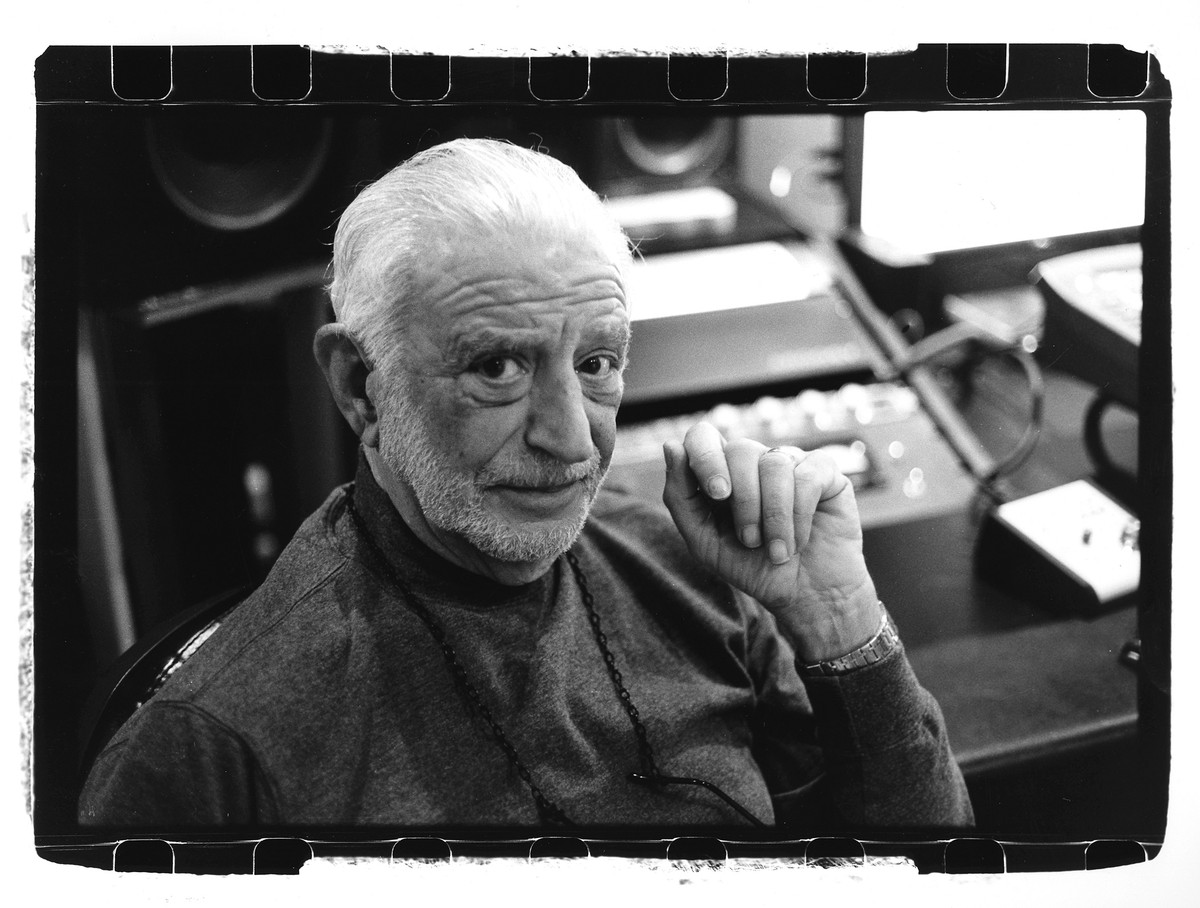 I spoke with Joe about why he opened his studio and why he closed it in 2003. We also spoke of his relationship with the legendary songwriting and production team Gamble and Huff, as well as his approach to recording The O'Jays, Harold Melvin & The Blue Notes, Lou Rawls, The Jacksons and hundreds of other artists. During this interview his son Mike, a Grammy-awarded engineer, who added his unique perspective, eventually joined us.
"What drove me to open the studio was my working for Cameo-Parkway Records [as chief engineer] — at that time the largest independent label in the world. They dominated the pop charts with Chubby Checker's 'The Twist', Bobby Rydell, The Dovells, The Orlons and Dee Dee Sharp. I believe a lot of the success of Cameo-Parkway came from a TV show that was broadcast from Philadelphia — American Bandstand. Dick Clark [the show's host] was a very likable guy, an easygoing and accessible person. You could hook up with Dick Clark and say, 'Listen to my record.' If he liked it, he'd play it. But I was truly bitten by the bug of the studio business and recording music. I realized I had one of two choices: I could move to L.A., New York or Nashville — which at the time were the only places records came out of — or I could try to open my own studio."
The offices at 250 South Broad Street were the Philadelphia equivalent of the Brill Building in New York. Leon Huff worked as a staff writer for Double Diamond Music. Kenny Gamble worked in a nearby office with Jerry Ross, who had a series of hit records with Jay & the Techniques and later Peaches & Herb. "I had worked with Kenny and Leon separately at Cameo where they were both outside clients, but they met in the hallway of the 250 building. They started to work together and liked the chemistry. Kenny had had some success on his own with The Intruders, and he was in a singing group called Kenny Gamble and The Romeos — that was '64, '65. I recorded Gamble and Huff's first joint productions — The Intruders, Jerry Butler and The Soul Survivors' 'Expressway To Your Heart' — in '66, I believe. Meanwhile, Tommy [Thom] Bell, who was the keyboard player in The Romeos, was starting to [produce] The Delfonics. I made my move in '67 and leased what became Sigma Sound at 212 North 12th Street. The building was originally Rec- O-Art, a mono studio formerly owned by an excellent engineer, Emil Corson."
"I knew if I opened my own place, I was going to have a shot — people were going to come try it, and if I did a good job they would stay. I hocked everything, even my house. After many, many disappointments I found a bank that would 100% finance me. Recently I was going through some old papers and found a chart of income; the first month of business was a paltry sum by today's standards — $13,000. At the time I thought if I made $30,000 for the year I'd be doing well. That's how fast the studio took off. I had three sessions the first day: Thom Bell with The Delfonics, Gamble and Huff cut Ruth McFadden and John Madara and Dave White were doing a record with Chubby Checker. To this day each thinks they were the first session in the studio. But I'll never tell! [laughter] I have to say everything from that point that Kenny and Thom did in Philadelphia, they did at Sigma."
I asked Joe if he could imagine his life without Gamble and Huff. "God knows. Would I have eked out a living? Maybe. I was relatively young. I think I was 27 [when he met G&H]. Who knows? Listen, I feel extremely fortunate. I hope I rose to the occasion. But I always say, 'If it's not on the other side of the glass...' I've heard many well-engineered records that had no song. My first boss in the business [Bernie Lowe, co-founder...
The rest of this article is only available with a Basic or Premium subscription, or by purchasing back issue #68. For an upcoming year's free subscription, and our current issue on PDF...