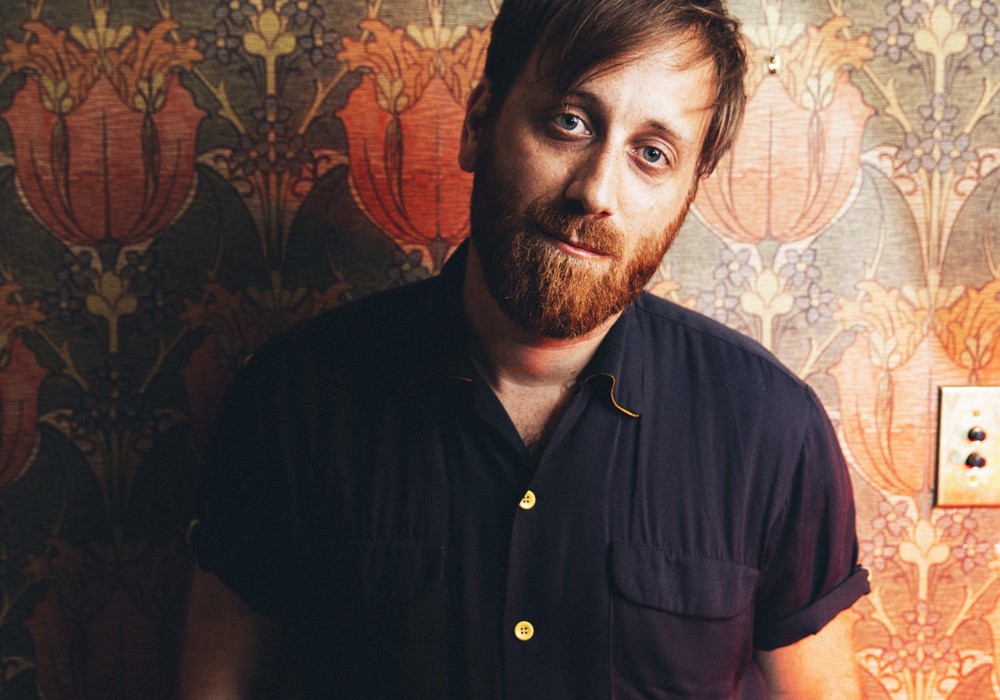 Dan Auerbach, along with drummer Patrick Carney, started The Black Keys in 2001 as a writing and recording project, releasing their first album in 2002. Dan also began recording and producing other artists along the way, initially with musicians like Jessica Lea Mayfield, Patrick Sweany, and others. Big changes arrived for The Black Keys in 2010, when the album Brothers and the single "Tighten Up" sold millions of copies and garnered three Grammy Awards. Dan moved to Nashville around then and opened up his Easy Eye Sound studio, a place filled with the best vintage and new recording equipment that is also home to many fun instruments. Sessions for The Pretenders, Dr. John, Shannon & The Clams, Lana Del Rey, and many more have gone on here, so I dropped in to hang with Dan, and his engineer Allen Parker, to learn more about his career and thoughts on producing records.
With The Black Keys, I remember hearing that your early albums were really DIY. Did you guys take recording into your own hands from the beginning?
Oh, yeah; totally. That's what we did. The first time I ever saw a cassette 4-track was at Pat's house. That's what we started on, the Tascam 4-track. Then we had a [Tascam] 388, as well as a little digital multitracker. We also had some shitty reel-to-reel machines. Yeah, we always were building a studio and recording ever since I met Pat.
It seems like that went hand in hand with the band, to a degree.
It started as a recording project. We both loved recording, goofing around with the 4-track, and making mix tapes. We'd never played a show, but we sent one of our mix tapes to some labels, and we got a record deal! Then we got a review in Rolling Stone, and we'd never played a show. It was all the recording thing, at first. Then it was like, "Oh shit, we have a record now. I guess we gotta go play shows." That's how it all started.
Did you have to gear up for shows?
Oh, yeah. We were not good at it, at first. We had about 30 minutes of material, and we did it in about 15 minutes. Just flying through the songs. I remember our first show we played at the Beachland Tavern in Cleveland. I was pretty much totally blacked out the whole show. I don't remember anything.
That's crazy. What was the evolution, after the 388 era?
Well, we loved the 388. We did the second record [Thickfreakness] on a 388, and then we got the Tascam 16-track, with a huge Tascam console that Pat bought from Canada. It was Loverboy's old console! We rented a room in the abandoned General Tire factory in Akron. The whole building was vacant. When we were done, we left the console in there. They demolished the building with the console inside of it.
Wow, Loverboy's history!
I know where it's buried. Then we went to Pro Tools. I had [iZ Technology] RADAR, which I really loved. I love the sound of it, and I loved working with it. I think some of the best sounding recordings I ever made were on RADAR.
Did you feel any remorse in stepping away from tape at all?
No, I never felt any allegiance. But you could hear a difference in each little format. Each tape has its own particular characteristics. Tape is cool when you've got a great band that can play live; but with most bands it takes a little work, and Pro Tools makes that a little bit easier to deal with.
When was the first time you guys worked at an outside studio?
We made four records on our own. Then we did our fifth record [Attack & Release] with Danger Mouse [Brian Burton]. That was the first time we ever used a producer, and the first time we ever recorded in a real studio.
What studio did you start out at?
It was a place called Suma [Recording Studio] in in Painesville, Ohio; Ken Hamann's place. Paul Hamann was there running it. Ken had passed away [Tape Op #13]. It's still the coolest studio I've ever been to. It was the first real studio I'd been in.
Pere Ubu had done many records out there.
Pere Ubu, and Grand Funk did their records there. Ken Hamann was a distributor for Gotham Audio. He supplied Motown, and all these different places, with their parts for consoles and all of their machines, as well as all the cables. That was all Ken. He went up to Motown to help them set up their console. Just a history of amazing audio.
Didn't they have a custom console in there?
They've always had custom consoles. They started at Cleveland Recording. Cleveland built their own tube consoles, which were fucking awesome. But then they built their own 36-channel split console; the first ever graphic EQ. It was pre-API and pre-Sphere. It didn't have frequencies on it; it had [musical] notes that you changed. Big, long-throw Gotham faders on it. Just...
The rest of this article is only available with a Basic or Premium subscription, or by purchasing back issue #127. For an upcoming year's free subscription, and our current issue on PDF...