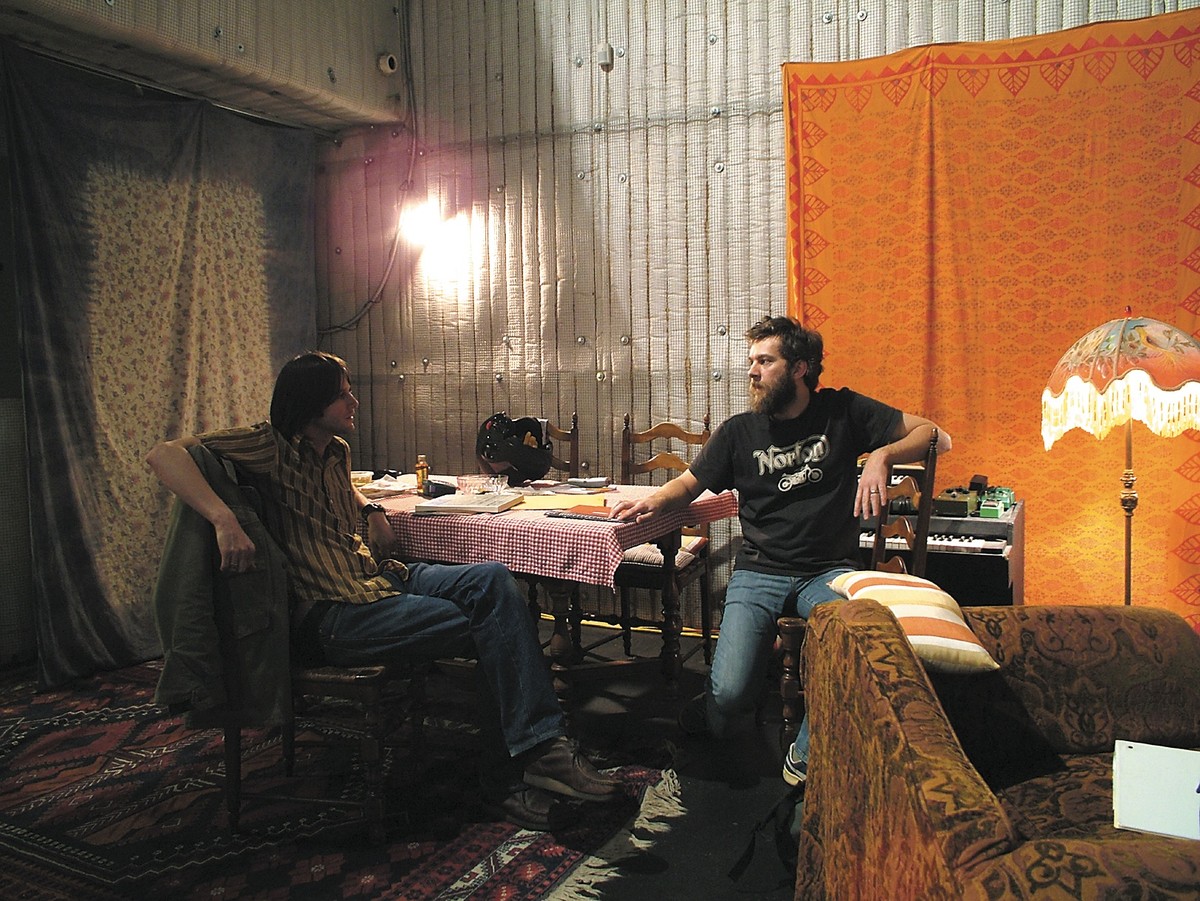 My friend Luther Russell and I have worked together on a number of records for artists and years ago we spent a lot of an Internet music site's money making a solo record for Luther that never came out. One day I received an excited call from him saying he'd be working with Glyn Johns in the studio the following morning. Glyn, whose discography reads like the history of music in the'60s and '70s (the Beatles, the Who, the Stones, the Clash, the Faces, Led Zeppelin), was in town to help Ethan sort out the console he'd given him and ended up helping with a day's worth of tracking on Luther's album that Ethan was producing and playing on. I also was curious about an artist's reaction to Ethan's live recording process.
How did the session with Glyn come about?
Ethan and I had talked about the coming sessions for a while, sort of waiting patiently for the appropriate window to start this particular type of thing. When the window finally came and he invited me down, he told me that his dad was in town and he would be joining us initially to assist with the sessions. Before I knew it we were cutting the first two songs.
What was Glyn like to work with?
I knew it was a rare opportunity and that Ethan and Glyn hadn't done much together by way of co-production or anything, so I was really ready to learn a lot. The short time I had to work with Glyn was extremely fun, informative and invaluable as a studio experience. Most of all it was just an honor to have someone of that caliber focus on my music.
How did Ethan's wanting to get live performances change the way you've worked in the past?
Didn't change it too much in the sense that I discovered quite a while ago that I seem to do better playing mostly live in the studio. So I was pretty happy he wanted to do it that way.
Would you record differently in the future because of this experience?
It's not that I would record differently, it's just that it confirms in my mind how I should record. I like it a lot and it keeps the music fresh.
Did you ever get frustrated with the process?
Not really. Working with Ethan was easygoing for a couple reasons. We're just compatible musically and, in fact, for some reason we even bypassed typical pre-production on this one. It just sort of fell together.
The rest of this article is only available with a Basic or Premium subscription, or by purchasing back issue #49. For an upcoming year's free subscription, and our current issue on PDF...