I've known Paul Orofino for over a dozen years now. I first met him when I moved back to New York State and a friend of mine was doing a project at his Millbrook Sound Studio. At the time I didn't realize the scope of albums he had worked on, but I could hear he really knew what he was doing by the drum sounds he was getting — not to mention his room was filled with every piece of gear that you would ever want to work with. A truly diverse and skilled engineer, his work can be heard on albums ranging from blues to metal. Bands like Anthrax, Cradle of Filth, Bleeding Through and Immolation have sought his abilities to get heavy hitting hardcore sounds down. Blues and jazz icons like Ahmad Jamal, Big Bill Morganfield and John Hammond seek his ability to get sweet, searing, soulful sounds, while long term clients like Blue Öyster Cult and Golden Earring have become friends over the years. On top of his engineering and production skills, Orofino is also a savvy businessman, and Millbrook Sound Studios is celebrating its twentieth year in business this year. While studio after studio in the area close, artists, engineers and producers flock back to Millbrook for the comfortable, creative atmosphere that Paul has created.
When I contacted Paulie about doing an interview for Tape Op he said, "great, why don't you come down to one of the BCFM meetings?" Knowing most of the industry associations and organizations, I was curious as to what this BCFM acronym stood for and what it had to do with the music business. "It's an impromptu meeting of musicians, engineers, producers, equipment manufactures and the like. You know some of these guys like Eddie Kramer [Tape Op #24], Gary Burke, Paul Antonell, Joe Bouchard, Geoff Daking [#35] - whoever can make it. I email out to a list of like a hundred people, and whoever can make it, comes and brings a dish." A dish? "Yeah we drink, eat, drink, eat, drink, drink, drink, pass out. I supply the beer and everybody who shows up brings something to eat. I call it the Beer Club For Men."
Housed in a very nondescript blue barn is the multi-studio complex owned by Orofino. Upon entering Millbrook Sound Studios you realize it is quite unlike any other dedicated studio you've seen. I mean, you don't even realize you're inside a studio as the first thing you are greeted with is BarFunGul, Paul's own private bar which is stocked with pretty much every beer made on the planet, and complete with a Geoff Daking schematic laminated bar top. And indeed it has served the studio well for a number of years now.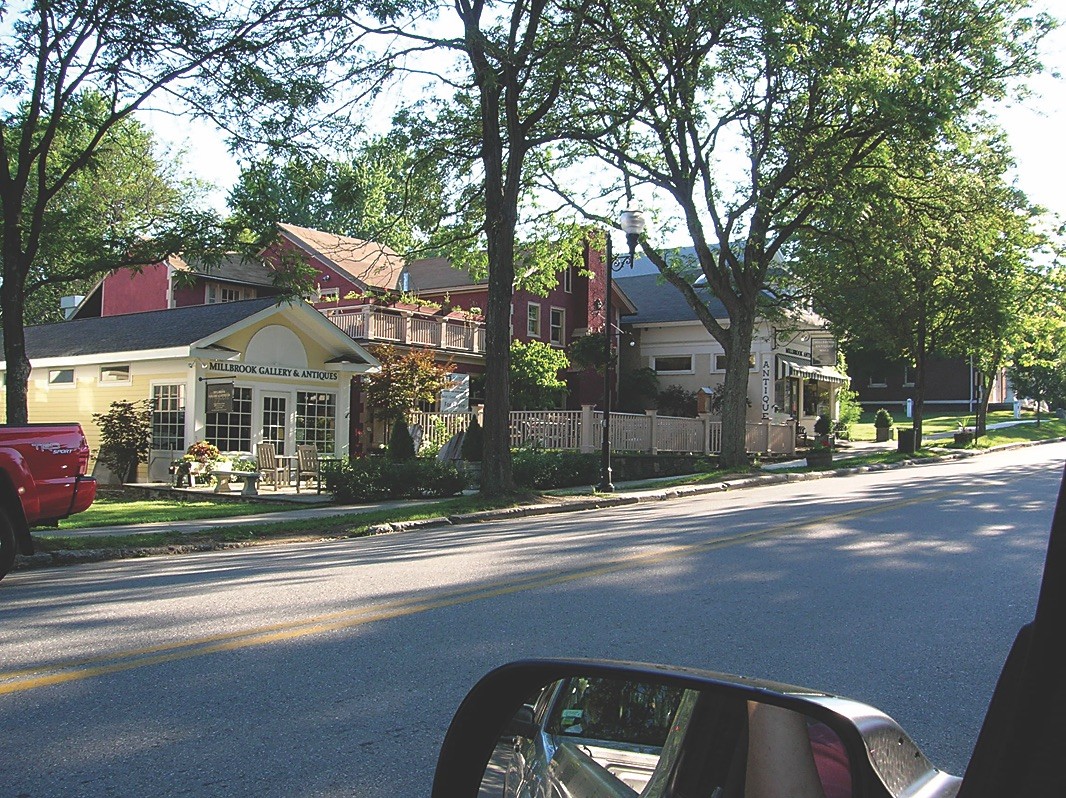 What inspired BarFunGul?
That was easy. At the time I was recording a lot of bands from Europe and at the end of their sessions back home bands would typically go out for a pint. So they were always looking for a place to drink. In Millbrook nothing's open past ten at night. So the bands would have to drive over to Poughkeepsie to find a bar, and then they'd end up getting arrested for drunk driving on their way back to the studio. They'd be driving on the wrong side of the road and shit — being from Europe, England or wherever. I got tired of having to call the record company and explain to them that I needed ten grand more so I could bail their band out of jail. I built the bar so the bands would have a safe place to drink. I think it was inevitable; my first studio was called The Brewery. [laughs] But some guys see this and they get the wrong impression. They walk in here and think, "Great we're gonna drink all day and record" and I have to tell them that the bar is only open at the end of the day. Once we've wrapped up the session for the day, everybody is welcome to drink. It's also quite an incentive to get work done.
So how did you come up with the name for the bar?
About six months after I started the bar, I had the first gathering of what would become the Beer Club For Men. It happens about every three months usually on the first Monday night. My friend Eddie Kramer was living up here at the time. We had our first gathering and were looking for a name for the bar and Eddie said, "I know, BarFunGul," and we knew, it fit perfect and that name stuck ever since. It's hysterical to see these guys, 'cause these guys will bring everything. Anthony DeMaria [ADL] would bring salmon and cook it up. Eddie would bring a casserole during the winter months, and he makes a hell of a casserole. To just hear these guys talking about cooking and how they made this and that. It's just nuts.
What did we have on tap last night?
Aventinus Eisbock, a German bock beer — 14% alcohol. The middle tap was La Chouffe, a Belgian golden ale — 8%. Right tap was Scaldis, Belgian Ale — 12% alcohol. No Miller, Bud, Coors or any of that other regular crap here. And you can quote me on that. You were mainly drinking the Aventinus.
You got started in the business as a musician, right? A guitarist?
I was a classically trained guitar player, really kind of the usual way. We had gotten a small record deal and went into this studio [Quadraphonic] with my band in the early '70s, and every time I asked the engineer for something he said, "You don't want that" or, "You can't do that." So I'd reach over and do it myself and I figured if I had to do it myself, I'd build my own place. Then I wouldn't have to hear how it couldn't be done. So I built my own place to get what we wanted — The Brewery in Queens.
Do you think your connection with KISS was why you became known for your work with metal and hardcore bands?
That and the whole Golden Earring recording. When I did that, suddenly I had all these Dutch bands and people contacting me wanting to come to Millbrook to record. I'm known for getting drum and guitar sounds, so I get all these hardcore and death metal bands all the time. On the same hand I do a lot of jazz and blues acts. Ahmad Jamal loved it in here. He felt right at home. I think that's why people come here — people really like the feel.
The rest of this article is only available with a Basic or Premium subscription, or by purchasing back issue #68. For an upcoming year's free subscription, and our current issue on PDF...