It seems like we are in a new golden age for synthesizers right now and it's exciting to see how many really amazing instruments are on the market at fairly affordable prices. Here's my picks for four of the best new synths being made right now.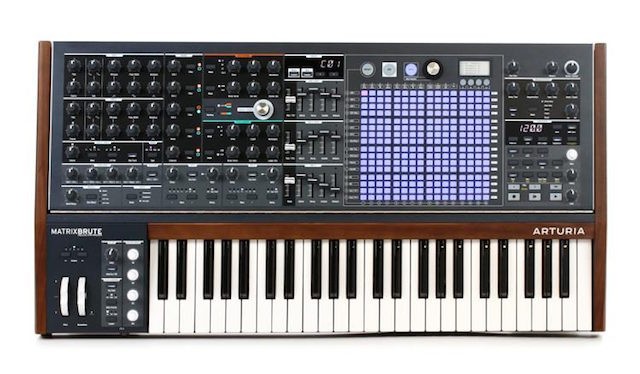 1. Arturia Matrix Brute
If I could only own one synth, it would be this one. You can read my review here for more info, but this medium sized beast draws from the legacy of the Mini Moog and the EMS VCS3 but is it's own unique instrument. While not cheap, this is far less expensive than I would expect it to be and one of the best values to be had in the analog synthesizer marketplace. Runner up? Arturia MicroFreak. Grab one of these and add some Buchla legacy into your kit for only $299.
Buy From Sweetwater
Buy From Vintage King
Buy From Reverb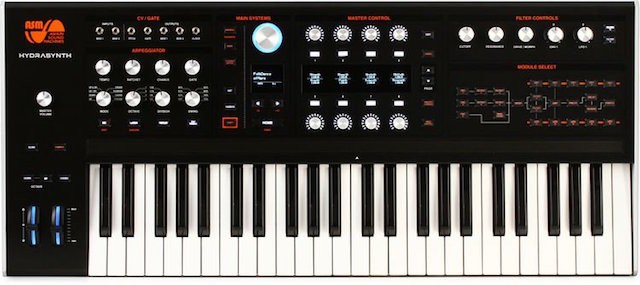 2. ASM Hydrasynth
After the Matrix Brute, this is the next best value on the synthesizer marketplace and not coincidentally one of it's main designers is Glen Darcey who was one of the designers of the Matrix Brute. This is a polyphonic synth with a digital heart but an analog soul if that makes any sense. The polyphonic aftertouch keyboard and ribbon controller make this the most expressive electronic keyboard instrument I've ever played.
Buy From Sweetwater
Buy From Vintage King
Buy From Reverb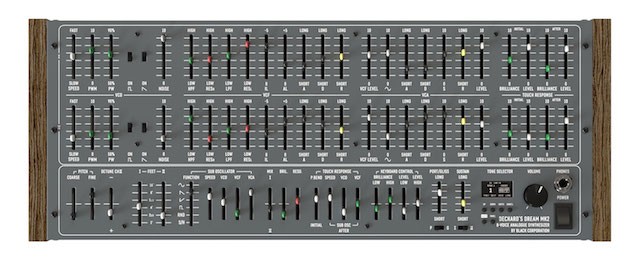 3. Black Corporation Deckard's Dream
I've been chasing the CS80 dream for a while now and won't bore you with the expensive mistakes I've made. This is the best sounding polysynth I own. Fully analog and modeled after the CS80, this has 8 individual voice cards and I think that slight variation from card to card is part of why this, and older analog synths, sound so special. Not cheap, but the last polysynth you might ever buy. The ASM is the perfect MPE controller for this synth.
https://black-corporation.com/
4. Dave Smith/Sequential Circuits Prophet 6
I actually own a DSI Prophet 08 (as well as a vintage Prophet 600) and I love it, but my friend Suzanne Ciani has the newer Prophet 6 and I have to say I think there's something about her 6 that I think I like the sound of better than my 08. They're both great, the 08 is a bit more versatile, the 6 is a bit more simple. Both great flavors. Runner up: DSI/Oberheim OB-6. This has been on my list for a while now, but need to sell something else first to get the $. The neat thing about both the Prophet and OB 6 is that they, like the Deckards, use discrete voice cards which I think add something special sonically.
Buy From Sweetwater
Buy From Vintage King
Buy From Reverb
What? No Moog, Korg or Roland?? Nope, sorry. I love the Moog stuff and have a Rack Mount Voyager and a Little Phatty and they're great but if I factor in pricing, it's hard for me to recommend them as they're just more spendy. If you have the $$ though, anything from Moog sounds amazing, go for it! And of course there are some great deals on Moog stuff on the used market. And I like a lot of the Roland and Korg stuff, especially the older gear and some of their re-issues, but nothing grabs me as much as the four synths listed above.
And I'm also not listing any vintage gear here, not because I don't like it, I love it! I have a fairly extensive vintage synth collection but vintage synths are way overpriced right now for the most part and as to the few things that are still affordable and not well known, I'm not gonna be the person who lets that cat out of the bag. Also, many vintage synths need a lot of work and can barely stay in tune, the four synths listed above are reliable and easy to use in the studio for making music.
iPad Apps
Can't afford a spendy boutique analog synth?? My advice to you is get an iPad. The 2-D touch surface of the iPad makes it an ideal controller for synths and some of the iPad synth apps sound amazing and are fairly affordable. I've used the iPad on quite a few records. Here's a short list:
Moog
All of Moog's iPad apps are amazing, but if you could only have one iPad synth app I think I'd recommend it be Animoog. It sounds great, is intuitive and easy to use the Animoog keyboard is incredibly expressive. Next up is the Model 15 modular app. So fun and sounds amazing. I find the the Model 15 a bit cumbersome to program but there are loads of great presets as a starting point.
iVCS3
This is a close tie for the only iPad synth app I'd own if I only could have one. It's a bit more complex than Animoog though and more expensive. Once you wrap your head around it, I think it's easier to program than the Model 15. I often recommend this app to people who want to learn analog synthesis techniques. If you can program this app, you will understand analog synthesis.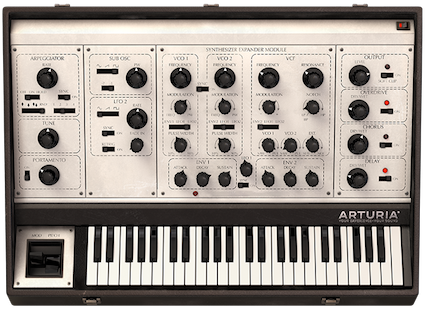 Arturia
All of Arturia's iPad apps are great. I think the Oberheim 2 Voice and the Prophet VS are my favorites.
-JB
Tape Op is a bi-monthly magazine devoted to the art of record making.