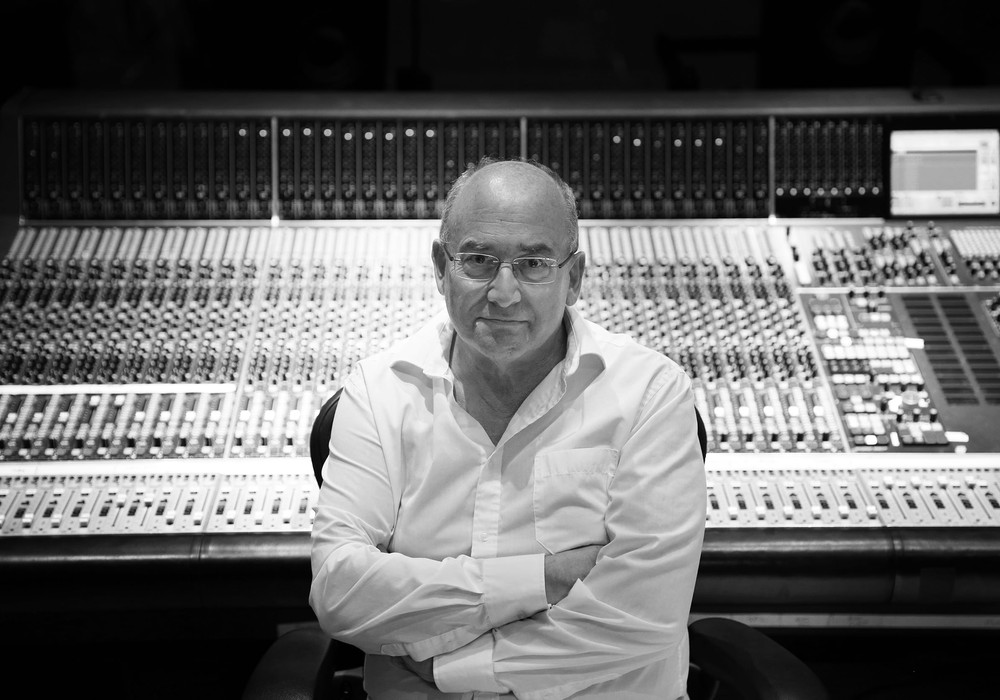 Joining Abbey Road Studios as a runner at the age of 16, John Kurlander swiftly moved up the ranks to become a tape operator and assistant engineer. Working under the tutelage of Geoff Emerick [Tape Op #57] and "fifth Beatle" George Martin, Kurlander's first major role was as an assistant engineer on The Beatles' Abbey Road LP. Known for his studious attention to detail and note taking, Kurlander was promoted to first engineer within two years and worked on solo albums for former Beatles. Additionally, he also worked alongside full orchestras, which saw him tracking and creating arrangements for artists including Elton John, Supertramp, Ozzy Osbourne, and Everything but the Girl. Kurlander would later move into the world of West End and Broadway musicals, video game scores, and film soundtracks. He is currently best-known for engineering and mixing the soundtrack music for The Lord of the Rings trilogy, earning Kurlander consecutive Grammys. With the recently expanded reissue of The Beatles' Abbey Road – the last album that the group recorded together, there's no better time to reminisce on Kurlander's extraordinarily accomplished career.
You visited Abbey Road, or EMI Studios as it was called at the time, at age 13. How different were the studios back then?
It really couldn't be more different. I lived around the corner, in St John's Wood, and used to walk past the studios every day. When I was 13, my school class and I were invited to do some sound effects for a drama recording. That was 1964, and The Beatles were recording in Studio Two. All of their equipment was set up at the far end; we were told we could look at it, but not to touch anything. That obviously created a huge impression on me. When I was 16, I had the option to leave school and I wanted to work in a studio like EMI. In those days, there were a lot more studios in London than there are now, but EMI replied to my letter immediately and asked for an interview. It seemed like a piece of cake; they just asked some basic silly questions and offered me the job two or three days later.
And you believe getting that job was a fix?
Well, I used to go to a school called Quintin Kynaston on Finchley Road, and after I'd worked at the studios for about six months I came out of the front gate and saw my English teacher walking past. He asked how I was getting on, and we had a little chat that was very knowing. I figured out that he'd fixed it, because he was the next door neighbour of the studio's assistant manager at the time. He didn't tell me he'd fixed it – it was implied; but how else would I step into a job like that?
Did your interest lie more in the technology over working with musicians or bands?
It was both. When I was 11 years old, I got a tape recorder and used to play piano and overdub, so I loved the idea of all that. You know what it's like living in Abbey Road; while The Beatles were recording there were always 60 to 70 girls outside, and it just became part of your life. It's difficult to explain to anyone who didn't live through it, but the British music scene was the centre of the world at that point, and I was one traffic light away from it.
You oversaw the renaming of the studio...
I was the second engineer, or tape op, on the Abbey Road album and I was at the session when the band decided to change the name. It was going to be called Everest, and The Beatles were planning to go to the foothills of Mount Everest to take a picture in the snow with the mountain in the background. That day, Paul suggested scrapping that idea and just taking a picture in the street and calling it Abbey Road. I witnessed a change, because EMI Studios was the closest thing to being the BBC – there were lots of rules and regulations about what you could and couldn't do. About three years after the album was released, our studio manager, Ken Townsend, got permission from EMI to rename the studio. Even after Abbey Road came out there weren't lots of tourists coming to take pictures. It was only after it got renamed that the whole mythology began.
You were working as a runner initially, but used to take notes on everything?
The first job in those days was working as a third person in the tape library. I'd take ten tapes down to Studio Two or Three and hang around, getting to know who everybody was, as well as how the whole system of tapes and labelling worked. That role was for an unspecified time until the next vacancy came up, which could be anywhere from six months to a year or more. I only lasted three months. They called me in at Christmas and told me that when I came back in the new year I'd no longer be in the library, I'd be a tape op. Even more unheard of, I was only actually an assistant for another two or three...
The rest of this article is only available with a Basic or Premium subscription, or by purchasing back issue #137. For an upcoming year's free subscription, and our current issue on PDF...