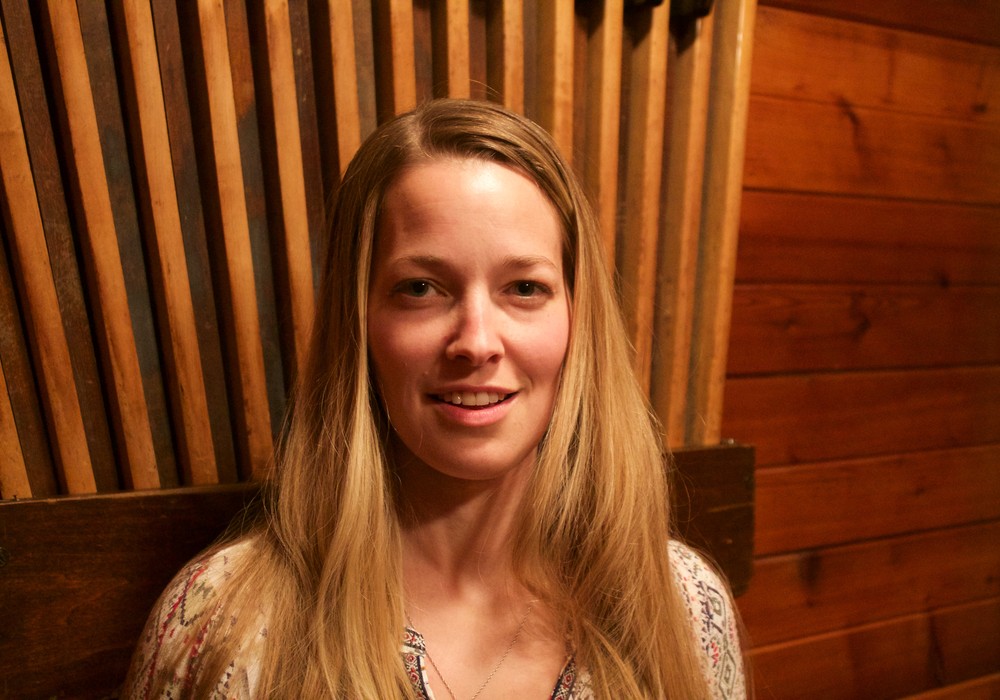 Kim Rosen built up her mastering skills and reputation at West West Side Music, before branching off in 2009 to set up her own Knack Mastering in Ringwood, NJ. Since going out on her own, she' s worked with Title Fight, Sarah Jaffe, Jeff Bridges, Braid, The Barr Brothers, Bettye LaVette, Basko Believes, a vinyl remaster for Superdrag's Headtrip in Every Key and even a Johnny Cash remake of " Bitter Tears".
What led you to be a mastering engineer?
I was young. I didn't have any kind of college going on. I wasn't really sure what I wanted to do. I had a lot of music in my youth — [mainly] musicals and performing and a lot of show tunes.
What kind of instruments did you play?
I didn't. I sang and I tap danced for twelve years. There was a lot of music in my family, and I always loved it. When I got around the age where my peers were already graduating from college and I had done essentially nothing, I thought it would be a good time to figure out a profession. I knew nothing about audio engineering, but I was interested in it. I started thinking about going to Berklee [College of Music].
You'd have to major in an instrument as well.
I didn't even get as far as applying. At around the same time, someone I knew from my hometown, Northampton, MA, was asking what I was up to. I told him I wanted to get into the music industry, and he put me in touch with Alan Douches [Tape Op #31]. Alan was looking for an intern and preferred someone who he could train from the ground up. I was excited for the opportunity and moved to NJ. I went in there knowing nothing. Alan wrote down step-by-step instructions for what to do in Pro Tools, how to sequence and prepare files and everything. I started catching on to the production side of things really fast.
What were the hardest learning curves for you?
Going in and deciding what I wanted to do. There was an engineer [Jesse Cannon] there at night doing some tracking and mixing. I didn't go in knowing I wanted to master; I just wanted to be involved in whatever was happening at the studio. I remember assisting a session with Jesse, and it was this crazy young band. I remember thinking, "I can't deal with this." I didn't want to hang with a bunch of guys and babysit or micromanage them. I spent a lot of time at night listening in the mastering room and doing production work, bouncing projects down and finalizing things. I loved listening to all different kinds of music. That's when I started getting into mastering. Within a year and a half I was taking on my own projects.
So when projects came through the door, would it be like, "Do you want to work with a new person, or work with Alan?"
There was so much volume going through that studio, so there was a lot of opportunity. Bands would come in with a few songs, and they trusted Alan when he told them I could master. I'd work the day shift doing production, then Alan would leave and I'd stay all night doing masters. At first it wasn't much, but it got to be a lot and I'd be there until one or two in the morning mastering. That's what you do. You go in on the weekends. That's the best way to learn, by working as much as possible. You learn the most when you're getting in there and making mistakes.
When I'm hiring a mastering engineer I want somebody who's already made a thousand of those mistakes.
You're always learning. Every project I work on, even today, is different. New technology, new ideas. People who don't have much experience can sometimes approach music in a very abstract way that nobody else ever thought of before. Back then all I had were my ears. My goal then was the same as now: make the recording sound better without screwing anything up. You've just got to use your ears. That's the big hurdle, knowing how to listen.
How would you help someone improve his or her listening skills?
It would be to listen to a lot of different kinds of music, even music that's not to your taste. I remember the first time I recognized reverb or delay on a snare. It had always been there, but I'd never actually recognized it in something I'd heard a thousand times before. I really don't think...
The rest of this article is only available with a Basic or Premium subscription, or by purchasing back issue #108. For an upcoming year's free subscription, and our current issue on PDF...